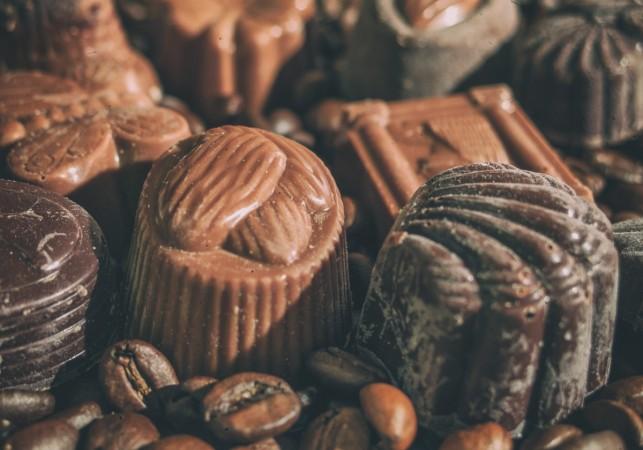 The Karachi bakery at Ameerpet, Hyderabad, faced raids from the municipal corporation as customers complained that they found live worms in the chocolates sold at the branch. The chocolates were part of their Diwali sweet collection and well within the expiration date.
According to The News Minute, the bakery was reportedly raided on Tuesday after a customer posted pictures online where small worm-like bodies can be seen at the base of what appears to be a chocolate wrapper.
The customer claims to have bought it at the bakery and that the squiggles seen on the images are live worms.
The tweet got a lot of attention with over 125 retweets and eventually caught the eye of civic authorities. Greater Hyderabad Municipal Corporation (GHMC) West Zone Commissioner Hari Chandana saw the tweet and reportedly ordered food safety officials to go check on the complaint.
"The sweets were well within the expiry date," said Deepak Pinto, the person who first found the worms. "...In the second piece she took, there were worms wriggling out of it. We found worms in two more sweets and the remaining had a white powdered substance on top of it," Pinto said.
Chandana is reported to have confirmed to TNM that "contaminated consignments" have been confiscated from the bakery. The management has also received a fine of Rs 25,000 for their health and safety violations.
Karachi Bakery has been around for 65 years and this is not the first time a branch has faced raids for health and safety violations. Back in 2014, its Banjara Hills branch was raided and sealed for its alleged violation of food hygiene norms and standards that the city requires from eateries.