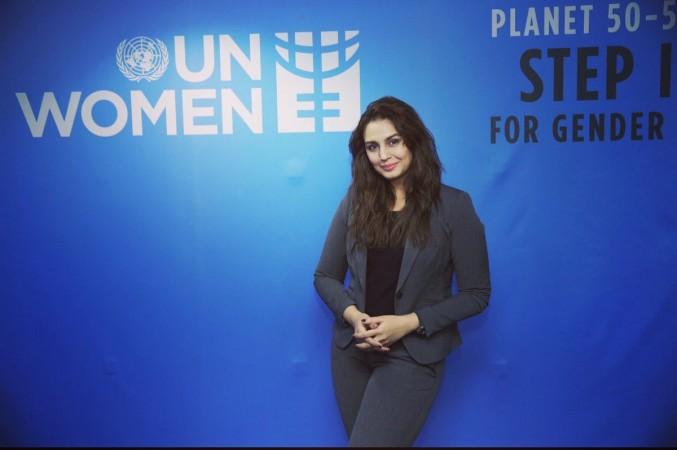 Huma Qureshi has possibly given nod to the biggest movie of her career till date. The actress is ready to work with none other than South India's top hero Rajinikanth in his upcoming flick, written and directed by Pa Ranjith.
The Gangs of Wasseypur girl is entering South Indian film industry with this upcoming flick, which is produced by Dhanush. As of now, the makers have not officially spoken about her role, but rumours are rife that she will be the main female lead. This does not come as a surprise to many if looked at Pa Ranjith's choice of heroines as he prefers big names to talented artistes.
He had surprised Rajinikanth fans when he roped in Radhika Apte to play the female lead in their previous movie Kabali. Nonetheless, a section of audience is not happy with his latest choice as they feel that she does not fit the bill.
"For a movie starring #Rajinikanth, I wished there was a bigger heroine. #HumaQureshi seems miscast here," a fan named Priyanka writes on Twitter. The argument here is that the heroines should match Rajini's popularity to some extent, which comes in handy to reach the movie to larger audience.
In most cases, the filmmakers, who worked with him in the last decade, had made it a point to rope in top actresses. Hence, the signing of Huma Qureshi has paved way for a new debate.
However, many do not agree with this theory as Huma Qureshi, according to them, is a good performer. "Rajini-Puneetian: #HumaQureshi is talented. Just because she is not part of any biggie, one cannot understate her..she is a right choice for #Rajinikanth film," fan named Rajini-Puneetian defends her. It is said that the talent should not be overlooked to popularity.
What is your view on the issue? Do you think Huma Qureshi will make the difference in the film? Or do you prefer a better choice? Please cast your vote and post your comments below: