It's trouble in paradise at the moment between Wayne Rooney and his wife Coleen. Worse part is that the mum of three is expecting her fourth child with the former Manchester United star, in a few months.
As per the latest reports, Coleen, 31, has decided not to wear the diamond rings -- her £250,000 wedding ring and the £200,000 engagement ring -- that showcase two of the most important events in the duo's lives.
The Sun reports that Coleen, who is staying away from her husband at the moment, was picturised with ring-free fingers in public. This might just turn out to be the biggest hint so far of their marriage, which will head to a 10-year anniversary next year, possibly coming to a tragic end.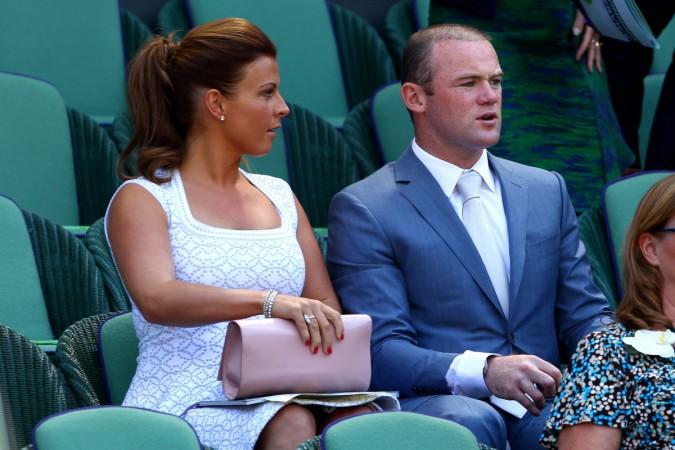 Coleen, a TV presenter and a product endorser, was the one who designed their wedding ring from the revered Jacob & Co., based in New York. The ten-carat diamond engagement ring purchased from yet another famous jewellery firm, Chopard, was Wayne's gift to Coleen in her 21st birthday.
Wayne Rooney and Coleen: The love story
Started dating since: 2001
Got married: 12 June 2008 in Portofino, Italy.
Children: Kai Wayne Rooney (born 2 November 2009), Klay Anthony Rooney (born 21 May 2013), Kit Joseph Rooney (born January 24 2016)
"It doesn't look good. A lot of people have been telling Coleen to call an end to the marriage," a source close to the development has been quoted as saying to the British publication. She's been humiliated again and there's only so much a person can take. She's stood by Wayne for years and put up with more than any wife should.
"Stepping out in public without her ring sends a clear message to Wayne — enough is enough, this time things might have gone too far. And as things stand, it looks like there is no way back."
What we know so far
The trouble in paradise started on the wee hours of transfer deadline day (August 31) when Wayne Rooney was found partying hard with clubber Laura Simpson at the cocktail bar Symposium in Cheshire. Hours later, Rooney and Laura took a taxi and then headed back to her home in her Volkswagen Beetle.
Rooney was subsequently arrested of drink driving after 2 am in the night and immediately released on bail.
After the news broke out, Coleen made a phone call to Laura before making emergency travel arrangements from her vacation in Majorca to England, to confront her husband. Following plenty of arguments, Coleen stormed out of Wayne's mansion and took all their kids with her.
The duo are yet to patch-up.