Huawei might be dealing with its own share of problems following the US ban to exclude its phones from using Google's Android ecosystem, but the Chinese tech giant remains optimistic. Beyond smartphones, Huawei's wearable range is commendable and worthy of attention. Now, the company is bringing its latest smartwatch, the Watch GT 2, to India to tap into the fast-growing wearable segment.
Huawei Watch GT 2's India launch date is yet to be finalised, but a "Notify Me" page has gone live on its own website as well as on Amazon.in and Flipkart. The upcoming smartwatch is going to be available across all e-commerce sites and offline stores.
The Watch GT 2 should strike an appeal in the premium wearables category, which is dominated by Apple Watch. The biggest highlight of the Huawei smartwatch is the extended 2-week battery life. But there's more to the watch than meets the eye.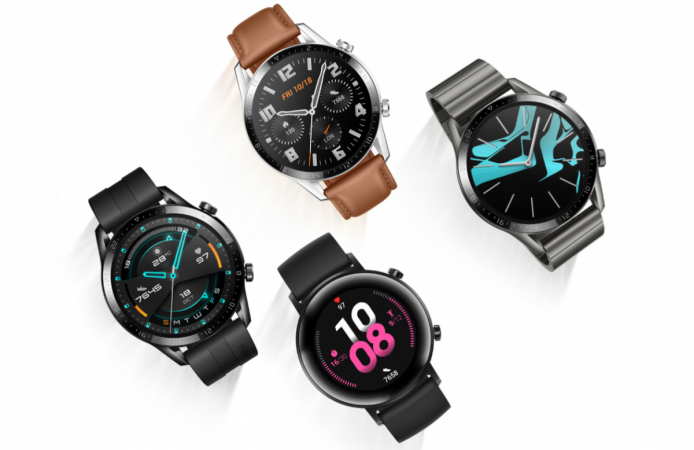 Huawei Watch GT 2 price
Huawei is yet to reveal the pricing of its Watch GT 2, which we can only expect it during the launch. Our sources tell us the official unveiling of the smartwatch is expected to take place in India in December, which isn't too far off.
If we have to make a safe guess, Huawei Watch GT 2 could be priced between Rs 15,000 to Rs 20,000. This is based on the smartwatch's international pricing of £179 for 42mm model and £199 for the 46mm model. Will Huawei bring both these models to India is a question we don't have a concrete answer to right now.
What makes Huawei Watch GT 2 worthy?
When we think of smartwatch, Apple Watch is the first to come in mind. But there are so many more options out there and Huawei Watch GT 2 is a viable alternative for those who want more for less. Everything from a classic analogue design to an excellent battery, Huawei Watch GT 2 makes a compelling argument while comparing against the best smartwatches out there.
Below are the key specs of the Watch GT 2:
Display: 1.39-inch 454x454 pixel AMOLED touch screen
Battery: Up to 14 days in typical watch mode
Chip: Kirin A1
OS: Lite OS, compatible with Android, iOS
Bands: Silicone
Sensors: GPS, Optical HR, Air Pressure, gyro, accelerometer, geomagnetic and Bluetooth 5.1 LE
Storage: 2GB
Water resistance: 5ATM
Huawei Watch GT 2's chipset Kirin A1 is quite interesting. The dual-chip design and smart power-saving technology contribute heavily towards the extended battery life. The circular dial without any visible bezels makes for a compelling design and the straps are seamlessly connecting the dial for a traditional classic look.
The Watch GT 2 can track workouts, monitor your heart, sleep, pressure and show all the important notifications. The smartwatch also tracks outdoor activities, including running, walking, hiking, cycling, open water swimming and triathlons. All the data can be viewed on your smartphone with the Huawei app.