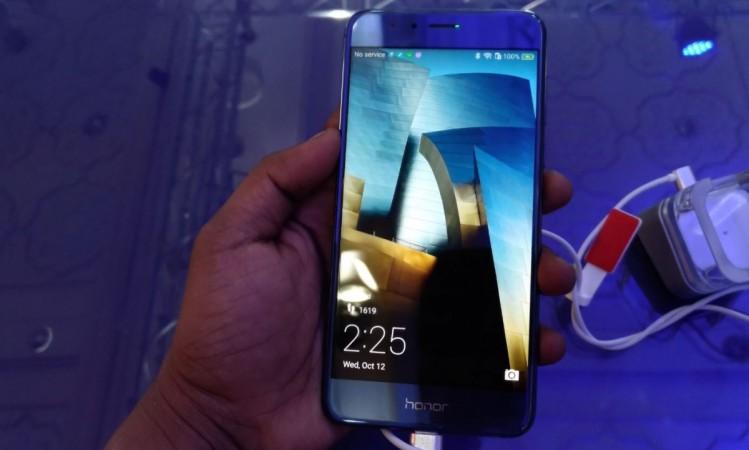 Huawei's online brand Honor, which is steadily growing in the Indian smartphone market, launched a mid-range Honor 8 in India on October 12.
During the unveiling, we got a chance to get a feel of the Honor 8's capabilities and it did not disappoint us at all.
Here's our initial impression of the Honor 8:
Though Honor 8 costs less than Rs. 30,000, don't be fooled by the mid-range price-tag. When held in hand, Honor 8 exudes a premium feel all the way. It features a uniquely designed smooth texture on the back giving a mirror like effect.
It also boasts a 2.5D Corning Gorilla glass cover with high-grade metal frame on the edges that not only protects the device from accidental fall, but also adds value to the design of the phone.
Honor 8's 5.2-inch full HD screen is also compact enough to operate with one hand and doesn't strain the eye at all.
The key aspect of the Honor 8 is its 12MP parallel rear camera setup. We played around with numerous features of the phone and among them, the 3D panorama and the Bokeh effect impressed us a lot. The phone's camera app allows the user to re-focus subject even after the photo was taken.
There were several other interesting features, but due to shortage in time, we could not test it completely.
We will be coming up with full review next week and as a part of our user interaction initiative, we urge our readers to send us any queries or requests to test on Honor 8 in our comments section below. We will include answers (results) of select interesting questions in our final article.

Watch this space for more updates.