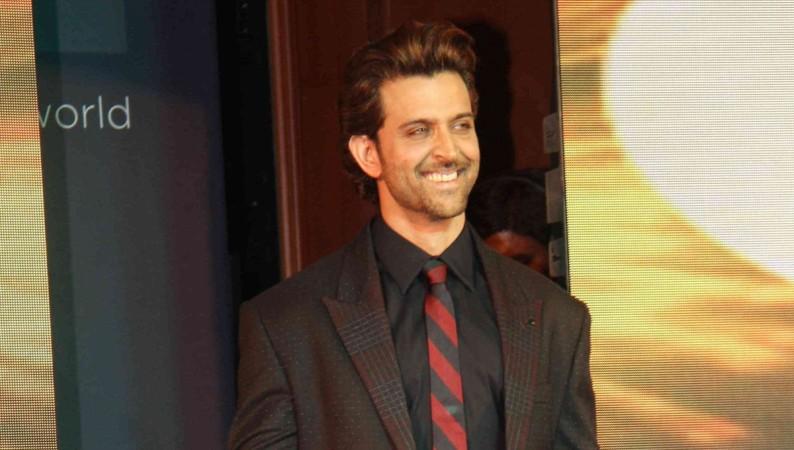 Hrithik Roshan has become the highest advanced tax-paying actor till mid-December 2016. The actor has paid an advance tax of Rs 80 crore to the Income Tax Department in the last quarter of 2016 (till December 15).
Hrithik has beaten many Bollywood actors who were in the list of top tax-paying actors till September 2016, India Today reported. Hrithik's last movie Mohenjo Daro, although failed to live up to the viewers' expectation, it made to Rs 100 crore club in worldwide box office collection. "Though the film did not perform well as per the expectation on box office, Hrithik made a good earning out it," a source told the daily.
Second in the list of highest advanced tax-paying actors is Aamir Khan, who paid Rs 74 crore. After Hrithik and Aamir, it is Ranbir Kapoor who paid Rs 37 crore as advance tax till December 2016 to the IT Department. Till September 2016, the Ae Dil Hai Mushkil actor had paid Rs 7.8 crore as advanced tax.
Salman Khan is in the fourth position with Rs 14 crore paid as tax, while Akshay Kumar stands in the fifth position with Rs 10 crore. Till September last year, the Khiladi actor was leading the list of highest advanced tax-paying actors with Rs 18crore.
On the sixth spot is Deepika Padukone, who has paid advance tax of Rs 3 crore to the department, while Kareena Kapoor Khan stands on the seventh position with Rs 70 lakh.
Among the list of directors, Karan Johar tops the list with advance tax of Rs 4.2 crore by mid-December, while Sanjay Leela Bansali has paid an advance tax of Rs 30 lakh.