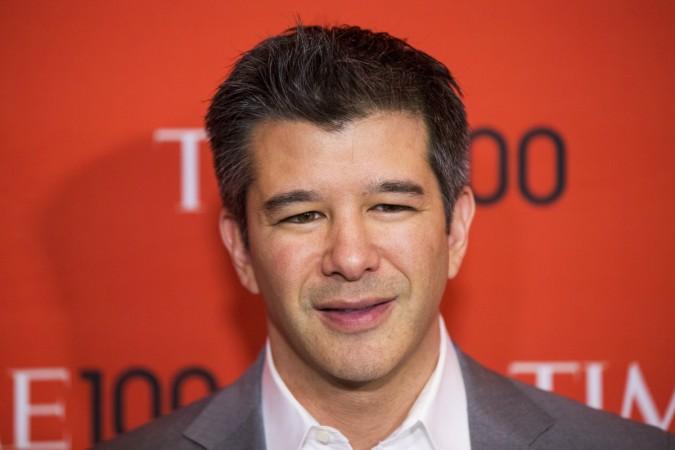 Taxi-hailing company Uber has found itself in yet another controversy after a video surfaced online showing its CEO Travis Kalanick getting into an argument with an Uber driver over fare.
Soon after the video went viral, Kalanick issued an apology on Tuesday for yelling at the driver, identified as Fawzi Kamel, taking the entire incident to a whole new level. Kalanick, who said he was ashamed of his behaviour, also admitted that he must change as a leader and grow up.
The heated argument between Kalanick and Kamel took place in early February, when the Uber CEO was on his way back from Superbowl Sunday.
Before Kalanick got off the car, Kamel started talking about the company's UberBlack premium service. At one point, the conversation between the two got heated when Kamel started questioning Kalanick about the falling prices of the service.
The driver claimed that he had lost $97,000 because of the low demand of UberBlack. He even blamed the company for not implementing a business plan and repeatedly making changes to its prices.
"You misunderstand me," Kalanick reacted to Kamel's accusations. "We started high-end. We didn't go low-end because we wanted to. We went low-end because we had to because we'd be out of business."
When the driver went on saying that people are no longer trusting Uber, Kamel replied saying, "some people don't like to take responsibility for their own sh**. They blame everything in their life on somebody else."
Kamel later turned over the entire dashboard recording of the conversation to Bloomberg.
After Bloomberg reported about the whole incident, Kalanick wrote a staff email, which the company also published on its blog, and apologised for treating Kamel rudely.
Here's what Kalanick wrote:
By now I'm sure you've seen the video where I treated an Uber driver disrespectfully. To say that I am ashamed is an extreme understatement. My job as your leader is to lead...and that starts with behaving in a way that makes us all proud. That is not what I did, and it cannot be explained away.

It's clear this video is a reflection of me—and the criticism we've received is a stark reminder that I must fundamentally change as a leader and grow up. This is the first time I've been willing to admit that I need leadership help and I intend to get it.

I want to profoundly apologise to Fawzi, as well as the driver and rider community, and to the Uber team.
The latest incident adds to a long list of controversies Uber has found itself in over the last few months. Last week, a former Uber employee made allegations of sexual harassment against one of the company's executives.
Earlier this week, Uber's senior vice-president Amitabh Kumar Singhal was asked to resign after it emerged he had not disclosed to the company that he had to quit Google over sexual harassment allegations. Singhal joined Uber on January 20.