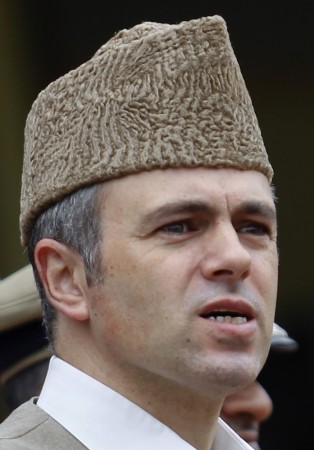 As devastating floods in Jammu and Kashmir left hundreds dead and lakhs stranded, the state government itself seems to have gone missing in the deluge, quite literally.
Chief Minister Omar Abdullah claimed that he had "no government for the first 36 hours" of the deluge," as the State Assembly building, the High Court, the police headquarters and hospitals were all inundated and phone connectivity was disrupted.
But even virtually, the government seems to be nowhere on the page as the state battles its worst flood in almost six decades, or as Abdullah claims, in a century.
As waters have receded in the flood-battered state, anger is swelling against the state government for failing to firtsly warn residents of the disaster and then failing to help in rescue operations, leaving the formidable task to the defence forces.
"I had no government as the seat of the establishment was wiped out by the worst floods in over a century," Abullah told the media on Thursday, adding that he set up a make-shift mini Secretariat in a guest house to direct rescue and relief operations.
"My capital city (Srinagar) was taken out. My government was totally inundated. I had no government for the first 36 hours. I resumed operations of the government thereafter with six officers in a room," Abdullah told the Press Trust of India.
But more than physical limitations, it looks like the will of the government, to ensure its people were safe, was also limited.
Accusations have already been levelled at the government for ignoring weather warnings about the impending floods and failing to move people to higher ground.
Secondly, locals are furious at the government for not coming to the ground to help the affected, instead putting the onus on the Army and the National Disaster Response Force (NDRF) to rescue people.
The Centre also seems to have taken note of the state government's conspicuous absence in the face of calamity, and Prime Minister Narendra Modi called a high-level emergency meeting on Wednesday to give immediate attention to supplying food and water to those stranded.
Modi also directed the home ministry to immediately depute senior officers from New Delhi and other states to coordinate the relief operations with the local administration in Srinagar.
While more than one lakh people have been evacuated over the last few days, lakhs still remain stranded, many going without food and water for days.