Warner Bros and DC Comics are headed for a jam-packed year. In less than a month, Wonder Woman will blaze through the big screen. Following the Gal Gadot movie's release, the production houses will be gearing up for Justice League's release in November.
Also Read: A stunning new image from Justice League has been shared by DC cinematographer
While any update from Justice League stands crucial, fans are also curious about another Justice League movie – Justice League Dark. A Doug Liman directorial, the film stands as an interesting addition to the DCEU. While The Bourne Identity and Edge of Tomorrow director confirmed his place at the helm in August, the director has now revealed what to expect from the film.
Talking to Collider, the Justice League Dark director shared that the film will be like no other movie comic movie. "I have a really amazing take on it which is in keeping with my approach to superheroes. I'm really excited, with Justice League Dark, to actually look at what it's like if I actually tackle a real superhero, but it's not gonna look that different from my other superheroes," he said.
In an interview to CinemaBlend, the director told, "I think people will be surprised how character driven and how intimate Justice League Dark is—in kind of a field of bloated comic book movies. We've found a way to do something that's actually really personal and small, and that's my goal."
"It's going to have real horror elements, for sure. I love early horror films, be it The Exorcist, or Carrie, The Omen. In the same way that Bourne Identity, I went back to the '70s paranoia," Liman said.
"There's stuff to be mined from the people who have come before me that I'm planning to bring to Justice League Dark. And also the arena, my good friend Simon Kinberg, with Deadpool really pushed the arena. I'm never going to do something that's straight forward, but I'm not going to do something campy either. I have a take on it that isn't like anything else out there. At the end of the day I make character driven movies," he added.
Discussing the filming schedule, Liman confessed to Collider that filming will begin only after he completely finishes work on The Wall. "I feel a real connection to Justice League Dark. But part of my process is that, when I finish a movie, the movies I choose to do after it are guided by the experience I had on the previous movie," he said.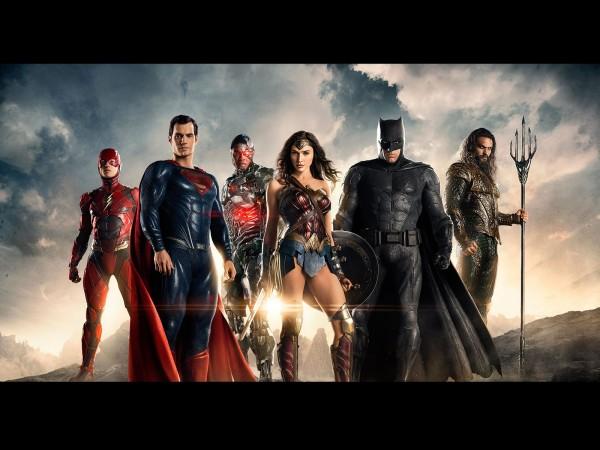 While we wait for one Justice League movie to begin making, another Justice League movie starring Ben Affleck (Batman), Henry Cavill (Superman), Gal Gadot (Wonder Woman) and Aquaman Jason Momoa among others will release on November 17.