Following the directive from the Karnataka transport department, high-security registration plates (HSRP) have been made compulsory for all vehicles registered prior to April 1, 2019. In an official notice released on August 17th, the transportation department announced that HIGH SECURITY REGISTRATION PLATES (HSRP) will become obligatory for all vehicles starting from November 17, 2023.
The transportation department has indicated that the price of HIGH SECURITY REGISTRATION PLATES (HSRP) for four-wheelers is approximately Rs 500, while for two-wheelers, it is approximately Rs 300.

How to get HSRP for your vehicle:
1. Visit https://transport.karnataka.gov.in OR www.siam.in and click book HSRP.

2. Choose your Vehicle manufacturer.

3. Fill basic vehicle details.

4. Choose dealer location as per your convenience for affixation of HSRP.

5. Pay HSRP fee online. No payment to be made in cash.

6. An OTP will be sent to the mobile number of vehicle owner.

7. Choose date and time of affixation as per your convenience.

8. Visit any of your vehicle manufacturer / dealer.

9. You can choose office premises or home location to affix HSRP as per convenience.
The Karnataka transport department has warned against imitation HSRP, look-alike plates and smart number plates such as with fake hologram / IND mark/ INDIA inscribed or engraved from any open market road-side vendors.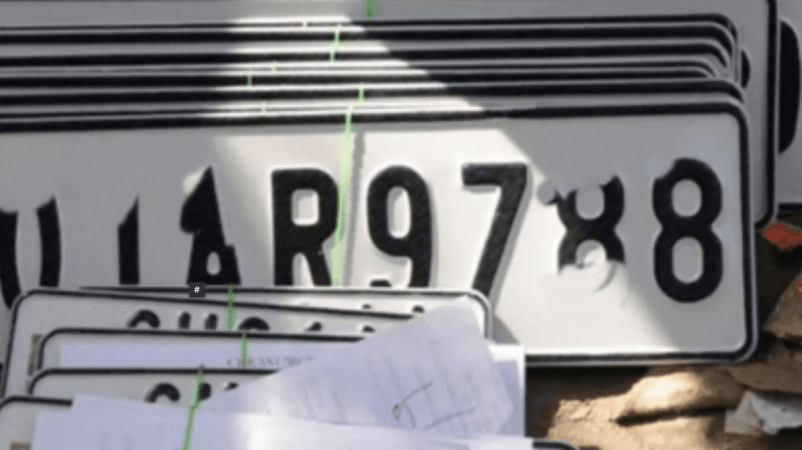 Vehicles with the affixation of HSRP will not be able to avail RTO services such as change of ownership, address, HPA HPT, fitness. In case, vehicles present a valid HSRP receipt upto 30 days from the appointment date, no fines will be imposed. The deadline for HSRP affixation is 17.11.2023.