Suresh Kumar is a resilient, young man from Rohtak who owns a small shop in his hometown, Suresh K Store that is named after him by his father. The store offers daily essentials like personal care products and other groceries. Suresh was a happy and content man, managing his grocery store until an unprecedented financial crisis gripped the entire family in 2021. Burdened with financial difficulties and as a sole breadwinner in a family of 6, he started looking out for an additional source of income. Suresh's grueling search went on for several months, further pushing him and his family into severe problems. He found a ray of hope through Flipkart's Kirana Delivery Programme that helps Kirana shop owners to augment their income by delivering.
Within months of joining Flipkart last year, his finances started improving significantly. Seeing Suresh's financial growth, one of his neighbors, a 17-year-old college student, was inspired to join the platform which helped in supporting his education. Flipkart's Kirana delivery program has enabled kirana partners like Suresh earn a supplemental income and become financially independent. The program also provides additional incentives to the onboarded partners like referral incentives, and personal accident policy of ₹5 lakh, among a host of other benefits.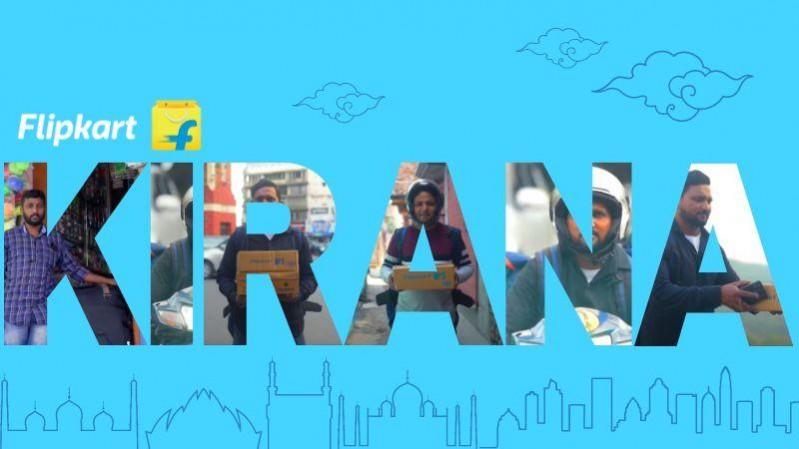 Today, Suresh is balancing his work life smoothly. He manages over 50 shipments and about 1,500 delivery orders every month. During the festive season, last year, when the demand soared exponentially, delivery numbers doubled as compared to usual days. For kiranas like him, Flipkart's program offers an opportunity to outshine and earn better livelihood. Recalling his experience, Suresh said, "Looking back at how I started and how far I have come, is surprising. It was a tedious task initially to locate addresses. Even with the supportive interface for kirana partners on the Flipkart app, finding the right place was a difficult job. Though with time and guidance from the Flipkart team, I learnt to find and navigate the locations and this helped me in surpassing the average delivery number per day. Witnessing customer happiness with doorstep deliveries every day pushes me to go that extra mile and support Flipkart's vision to reach even the smallest areas and serve the consumers."
Seeing his financial condition improve, around 6 of his friends and neighbors have joined the program. Timely training, lessons on web navigation and soft skill improvement sessions contributed to the overarching growth of Kirana's like him. Moreover, Suresh praises the financial stability Flipkart has provided not only to him but many in his community. With a shared goal to contribute to consumer happiness Kirana partner program has touched many lives in various capacities. He wishes that others across the country who are in need should have access to the program and get an opportunity to reap its benefit for a stable future.
Another such inspiring story is of Devyansh, a 27-year-old ambitious young man from Rohtak, who has always pushed the boundaries and sought to be the best in all he does. He holds a bachelor's degree in commerce and was seeking employment prospects to support his family that comprises his parents, wife and a young son. As he was searching for opportunities that would help him shoulder the responsibilities as a responsible son, partner and father, one of his friends introduced him to Flipkart's Kirana delivery program, and things took a pleasant turn there on. Devyansh's friend who had been associated with Flipkart as a sorter, encouraged him to join the company as a kirana delivery partner. Devyansh's affiliation with Flipkart began 2-3 years ago. Being a Kirana delivery partner is his only source of income, which enables him to earn at least 15,000 a month. Although the responsibilities of marriage and to provide for his young son's educational pursuits were weighing him down, Devyansh decided not to give up and rise above the struggles.
Speaking about his journey and growth with Flipkart, Devyansh said, "I like my work and have had an opportunity to grow in my field through numerous trainings that are offered by Flipkart in order to enhance my performance as a kirana delivery partner. The soft skills training has benefitted me a lot in terms of understanding the appropriate way of communicating with the customers and ensuring a pleasant experience for them."
Being a dedicated and hardworking man, Devyansh aspires to excel further in his profession as a kirana partner with Flipkart and scale greater heights while acing his responsibilities as a son, husband and father.