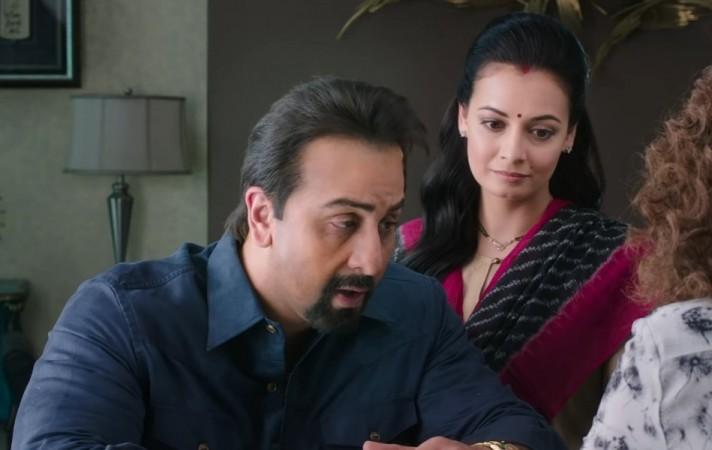 You all must have come across a particular scene in Sanju trailer where Ranbir Kapoor as Sanjay Dutt says that he has slept with almost 308 women including prostitutes. But how did Sanjay Dutt manage to convince so many girls to sleep with him after all? Director Rajkumar Hirani has revealed the million dollar secret in a recent interview which will leave you shocked.
Hirani said that Sanjay Dutt actually conned women by setting up a meeting with his fake mother's grave and not because of his good looks, charming personality and lifestyle.
"He would start dating a girl and take her to this graveyard. He would say, 'I have brought you here to meet my mother.' After this unusual meeting, the girl would feel emotionally attached to Sanju. The reality was that the grave was not his mother's," Hirani told India Today.
But Sanju didn't just con the women by scoring them emotionally but he was also vengeful after getting dumped by his girlfriends.
Recalling one such incident, Hirani said, "A girl broke up with him. So, Sanjay took his friend's new car and smashed it into another car parked outside his ex-girlfriend's house. Later on, Sanju found out that the car he rammed into belonged to his ex-girlfriend's new boyfriend. Both cars were severely damaged."
As per the reports, Sanjay Dutt has had a fling with almost every actress from his generation.
The reel Sanju, Ranbir Kapoor, on the other hand, revealed the count of girls he dated in the past, that is, at the trailer launch which is significantly far more less than the real Sanjay Dutt.
And more such secrets would be revealed when Sanju hits the theatres on June 29.