We have heard several stories of rags to riches and companies that were started in garages went on to become the world's most valuable conglomerates. But venture capitalists (VCs) are known to dip their toes in new waters every now and then, and it is not every day that those investments return fortune. One such inspiring tale is of Chamath Palihapitiya, the billionaire venture capitalist, who almost backed out of making his life's most valuable investment.
NBA's star team Golden State Warriors was the prized procession and it sure wasn't an easy bid, especially when competing against Oracle founder Larry Ellison. While it took a lot of effort to close the bid on the Warriors at an NBA record of $450 million in 2010, Joe Lacob, partner at Kleiner Perkins – a Silicon Valley-based VC investing firm, wasn't one to give up. But within that story of how Lacob won over then-owner and founder of cable giant Sonic Communications Chris Cohan is a whole another story, little did people know about another aspirant who was all game to get onboard the NBA team-ownership bid.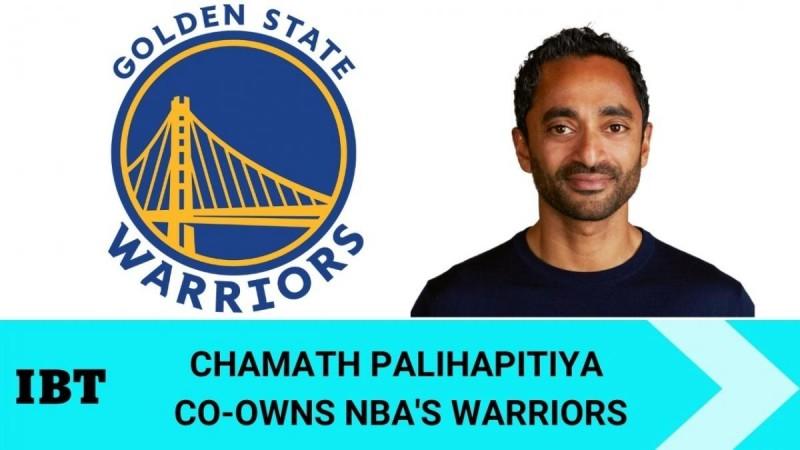 Sheer luck or just at the right time in the right place
This is the story of how a Canadian-American venture capitalist almost backed out one of the biggest investment of his life. Sportico's 2021 NBA Franchise Valuations report revealed how Golden State Warriors sold at $450 million in 2010 is now worth $5.21 billion in a matter of ten years. Reacting to this news, Palihapitiya shared an interesting story of how went on to co-own one of the most valued NBA teams today.
In 2011, I was 34 and had left $FB to start @socialcapital When I was raising my first fund, I spoke to Peter Thiel (@peterthiel) about investing. He asked me how much I planned to invest as the founder and only keyman.

I told him that I planned to put in $20M. He laughed and said, triple it and I'm in. I wanted Peter to invest and be an LP so I did. The first fund was $275M so $60M ended up being 22% of the capital. But it was a masterstroke of luck: It gave me control.

1. I defined my carry: 30% and never changed it

2. I defined the terms of fund1 and every subsequent fund and never changed it.

3. I realized that I would have to invest $60M in every subsequent fund and may not see distributions for years so...i needed a hedge!

I was looking for the most uncorrelated asset possible and in 2011, from what I knew, I thought sports was the best bet. I was friends with a well known hedge fund manager and I called him to sound out the idea. He told me: this is brilliant...let's buy an NBA team together.

We flew to NY and approached Allen&Co to be our banker and broach a meeting with the then commissioner, David Stern. Specifically, we had our eye on the Sacramento Kings with the goal of moving them to either Seattle or Las Vegas.

The meeting rolls around and Stern sits and listens patiently about our ideas and desire to buy the Kings. At the end of our monologue, he asks one simple question:

"How much do you think the team is worth?"

We answer and float an admittedly low number (less than $300M).

He looks around, slams his fists on the table and says:

"Then you're in the wrong f***ing meeting!"

My friend and I fly home dejected. I'm now all-in on venture capital with no diversification to speak of and 100% anxiety ridden.

When I land, I call my friend Phil Hellmuth (@phil_hellmuth)

He listens to my sob story and says, hey, let's go and have some pizza and watch basketball with my friend Joe Lacob. So the next day, a Saturday, we go to Joe's house to eat pizza and watch some basketball. At the end of the pizza, he tells me that he's close to buying GSW.

At the time, the news was that Larry Ellison was going to buy the team and I didn't think it likely that Joe would win the bid.

But he was confident and says to me: "I have 10% of the team you can buy for $25M if you want to join our bid."

I shook his hand, wired the money and at 34, became a co-owner of an NBA team. Pretty nuts!

Joe's obviously done an amazing job building the best franchise in sports and I've been extraordinarily lucky to be along for the ride.

It's given me so much joy and happiness.

And it all started because Peter Thiel pushed me to invest more in myself, David Stern deflated my dreams of diversification and Phil Hellmuth was just a good friend who wanted to cheer me up.

Crazy how life works sometimes.