Hybrid technology in cars is considered the bridge between forced induction engines (petrol and diesel engines) and electric powertrain, which is tipped to be the future of mobility. Hybrid cars use petrol or diesel engines in tandem with the electric engine and that helps reduce the carbon footprint. However, the proposed Goods and Services Tax (GST) to be rolled out across India from July 1 is not good news for such vehicles.
The central government has levied the highest tax rate on hybrid vehicles in the new GST structure. Hybrid vehicles will attract total levies of a steep 43 percent under GST (28 percent tax and 15 percent cess). This is more than the slab proposed for smaller petrol and diesel vehicles, a range of 29-31 percent, reports ET Auto. On the other hand, pure electric vehicles' GST tax slab is just 12 percent.
Also read: GST a bane or blessing? Small cars to become costlier, SUVs, luxury cars to go cheaper
The decision comes at a time when carmakers are heavily investing in hybrid technology, understanding the need to reduce pollution. India's largest carmaker Maruti Suzuki already sells SHVS mild-hybrid system equipped Ciaz and Ertiga models in the country while Hyundai is planning to introduce hybrid cars soon. Apart from these two companies, about a dozen hybrid vehicles, including Mahindra XUV, Toyota Corolla and Volkswagen Passat, with hybrid technology are scheduled for launch over the next 3-4 years. The proposed steep taxes may prompt automakers to pause or differ from the launch plans unless subsidy is separately given by the government to offset such tax incidence.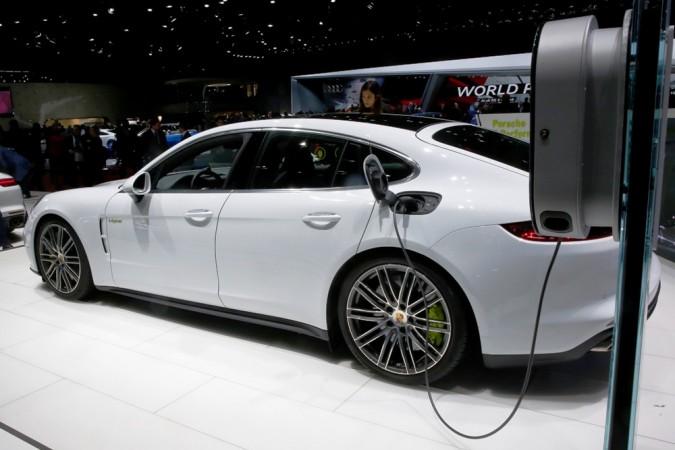 It needs to be noted that India is looking at having an all-electric car fleet by 2030 in order to lower the fuel import bill and running cost of vehicles. "We are going to introduce electric vehicles in a very big way. The idea is that by 2030, not a single petrol or diesel car should be sold in the country," Power Minister Piyush Goyal said while addressing the CII Annual Session 2017 on April 29. It looks like the the steep increase for hybrid cars in the GST structure and lower tax for electric cars is in line to achieve this target.
Also read: Electric, Hybrid cars you can buy in India
In addition, the government of India had also removed the subsidy on Mild Hybrid vehicles given under the Faster Adoption and Manufacturing of Hybrid and Electric vehicles India scheme (FAME) in April. The move, however, did not affect the subsidy for the hybrid, plug-in hybrid and pure electric vehicles. The intention of central government is clear: more focus on full electric cars than hybrid models.