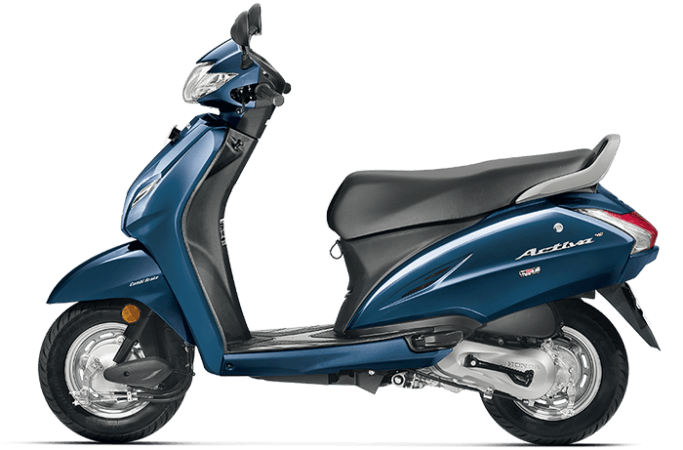 Honda Motorcycle & Scooter India (HMSI) rolled out its 15 millionth (1.5 crore) Activa scooter from its plant in Ahmedabad, Gujarat. Honda Activa is also the first scooter in India to notch the milestone sales of 1.5 crore.
The Activa, the flagship model and the volume grosser of the company has been on the Indian roads since 2001. The 1,50,00,000th Activa was rolled out from its scooter-only assembly line at Vithalapur in Gujarat. The plant that produces 1.2 million scooters annually is also the largest such a facility in the world. It was commissioned in 2016. Honda hopes to sell an additional 1 million this financial year.
"Globally developing markets similar to India, especially Thailand and Indonesia, have already shifted to scooterisation. Now, India is getting scooterised like never before. In just seven years, the scooter segment's contribution to total industry has doubled from 16% (in 2009-10) to 32% (in 2016-17). Leading this trend is the Activa which single-handedly reactivated the declining scooter segment way back in 2001 and become the No. 1 selling two-wheeler both in India and the world," Minoru Kato president and CEO, HMSI said.
Honda Activa timeline
Launched in 2001.
In 2001, the Activa was launched with CLIC mechanism.
Sold 55,000 units in its first year.
Became the leader in the automatic scooter segment in three years.
In 2009, it Activa became first scooter to come with a Combi-Brake System (CBS).
Sales crossed the 10 lakh (1m) in 2012-13.
In June 2012, Activa breached the 50th lakh cumulative sale milestone.
July 2015, it became the first scooter to sell over 1 crore units.
In 2016-2017, for the first time in 17 years, the Activa has overtaken all motorcycles to become India's leading two-wheeler.
In 2017, Honda rolled out BS-IV and AHO Activa range.