Indian fans of Zayn Malik can officially go crazy now! The heartthrob has announced that he recorded his first Hindi song for a Bollywood movie. Sounds too good to be true, right?
Also read: Zayn Malik says he struggles to mix with other people
The former One Direction member, who has been making news for his appearance on the cover of Elle India, in an interview with the magazine talked about Bollywood, Shah Rukh Khan and his first tryst with the Indian film industry.
"It's one of the first songs I've sung in full Hindi, so it's going to be cool to see what the response to that is," Zayn told Elle India. He also stated that he is collaborating with Oscar-winning Indian composer AR Rahman for a song.
The popstar's latest track is Mind of Mine, after which he is reportedly working on a number with a bit of Urdu and qawwali influence. Qawwali is a form of Muslim devotional music associated with Sufis. Malik is also exploring bhangra, an Indian regional music form from Punjab.
That is not all. Zayn met global superstar and the King of Bollywood Shah Rukh Khan in 2015 at the Asian Awards. Their selfie went viral on social media and Zayn has now shared how he felt after meeting SRK.
Also read: Are Zayn Malik and Gigi Hadid expecting their FIRST child?
He confided that he was not much of an SRK fan before he met the actor, but their meeting has changed everything. "I realized how humble he is," said Zayn, adding that he had previously thought of the star as "slightly arrogant." Now he says that SRK has "completely changed my opinion of him."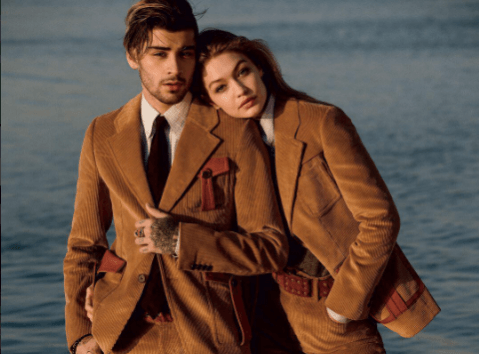 Interestingly, Zayn's favorite Bollywood movie is Devdas, a period drama by Sanjay Leela Bhansali starring SRK, Aishwarya Rai Bachchan and Madhuri Dixit. The handsome hunk even told Elle that he has made his girlfriend, supermodel Gigi Hadid, watch Devdas with him. "If you ever get a chance to watch a good Bollywood movie, watch Devdas! Have you seen Devdas? It's got Shah Rukh Khan in it. You know who Shah Rukh Khan is?" gushed Zayn.
However, Shah Rukh Khan is not Zayn's only connection with Bollywood. Apparently, his family has been Bollywood fans for generations as well. Malik recently shared a throwback photo of his father with Dilip Kumar, a veteran Bollywood superstar best known for his role in Mughal-e-Azam. He captioned it, "Abu with Dilip Kumar." It is to be noted that Zayn's father, Yaser Malik, is a British Pakistani.
All in all, it looks like Zayn loves the India connection and is all set to win hearts with this Hindi song. He seems to be giving his desi fans a lot of reasons to rejoice.