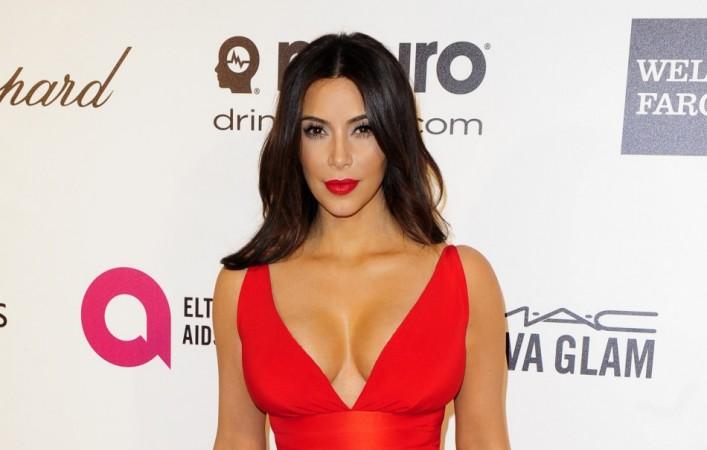 Wrinkles! That's why.
Kim Kardashian is famous for her pouts, her smoldering gaze and poses in pictures but her smile has been missing in most photographs. So this holiday season Kim decided to explain to her fans why she often doesn't smile in pictures.
Kim posted a photo on Instagram with Shamari Maurice, a good friend of Kylie and Kendall Jenner captioning it: "See I do smile... even laugh on occasion. Not too often though because it causes wrinkles."
Kim used to smile a lot in the beginning even when she was splitting up with Reggie Bush of Kris Humphries. But as Buzzfeed observes, the smile was done away with after she met Kanye West and it has pictorial proof.
Kim does have a brilliant smile but 2014 was the year that her most valuable and famous asset got the most attention – her butt! Kim has never shied away from the camera and her recent stark naked photoshoot for the cover of Paper magazine was a testimony to that.
During an interview on the Australian TV Show "The Project," Kardashian defended her decision to do the photoshoot.
"I was so honored and excited to work with [photographer Jean-Paule Goude] because he is a legend, and for me that was something I wanted to do to make myself feel confident. As a role model I'm not saying anyone else should do that, but for me it was an art project and it taught me to do what I want to do," she explained.
"I'm never the one to preach, but I felt really positive and good about myself. I love the photos, I did it for myself, I hope other people like them," she added.
When the host asked her if the "balancing the glass on the butt" act was real, she said:
"My back hurt for about a week after that shoot... I used muscles..," she said adding "[Goude] has an art of posing you and it was definitely not comfortable."