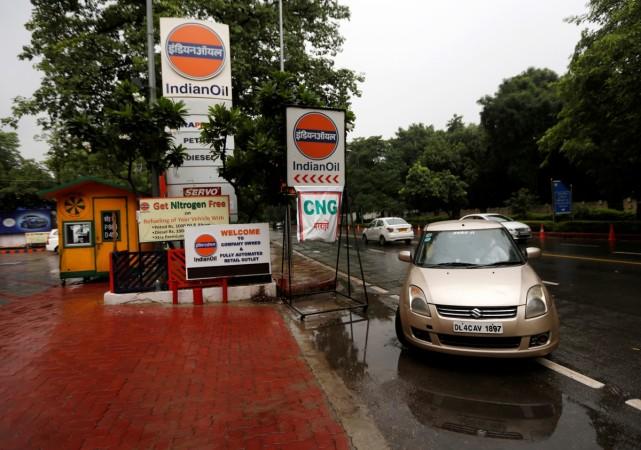 After facing temporary resistance from fuel dealers, the Indian government formally launched a new system that allows oil companies to revise the petrol and diesel prices daily in India from June 16.
Prior to this initiative, the government tested the pilot programme in select five cities in India. After recording feedback from dealers and consumers, it agreed to scrap the 12 am to 12 am cycle. It will now follow the timeframe of 6 am to 6 am and expand the daily fuel price revision system to all regions of the country.
Also read: Modi govt plans major revamp of GDP data presentation, mulls national fact sheet on economy
Earlier, price revision was carried out once in 15 days. This used to adversely affect both dealers and consumers. For instance, if international fuel prices fell, the benefits were not passed on to consumers, who never got an immediate price cut. Similarly, if prices rose, it was dealers who felt the heat, as they could not increase their own prices with immediate effect and had to wait for the next revision.
With daily revision of prices, the government now believes that there will be an increase in transparency of transactions and any change in international fuel prices will be immediately passed on to consumers and fuel companies.
Top 5 ways to track petrol and diesel price details in real time:
How to check fuel prices on PC:
User can login to Indian Oil Corporation (IOC)'s official website (HERE) and get real-time information on fuel prices across all cities in India.
Check petrol and diesel prices via smartphone apps:
Fuel@IOC (by IOC):

Indian Oil Corporation (IOC)'s official smartphone app: Fuel@IOC is a free app available on both Google Play and Apple App store.
MapMyFuel (by mmf):
It offers price details of petrol and diesel and also additional information such as the precise directions to a fuel station, and the option to compare and choose different prices offered at nearby stations. It is available only on Google Play store.

Fuel India (by Fyshadows Team):
It promises to offer latest information on petrol, diesel or gas price hike/reduction details through notifications. It also offers an option to set your favourite city, for which prices will be displayed every time you open the app. It is available only on Google Play store.
Fuel Prices in India (by Android-Mantra):
The application promises to offer fuel prices of more than 30 major cities in India. It is available on Google Play app store.
Don't have smartphone or internet access? You can get it on SMS
Apart from smartphone apps, Indian Oil has made arrangements to send real-time price information via Short Message Service.
Users need to follow the format given below:
SMS RSP< SPACE >DEALER CODE to 92249-92249.
The dealer code will be displayed at every fuel station in India. You can even ask service assistants at the oil bank to get the code.
Toll-free number for fuel price information:
If you want any further information or want to register a complaint, you can call this toll-free number: 1800 2333 555
Keep an eye on this space for latest news.