Amazon's digital voice assistant, Alexa, can be hilarious, sure, but sometimes, it can creep you out in the least expected way. There have been more than one instance where Amazon Echo users have shared scary encounters when the digital voice assistant decided to act on its free will (if such a thing even exists in the AI world).
We've reviewed the Echo smart speaker and it's one of the best ones out there. We never had any such experience with Alexa suggesting the odds extremely low odds of you being a victim of Alexa's terror.
Here are the three instances when users were seriously creeped out by Amazon's digital voice assistant.
'All I see is people dying'
In the most recent instance, 30-year-old Shawn Kinnear, while speaking to Metro US, spoke about a terrifying encounter with Alexa at his home.
According to Kinnear, the digital voice assistant on his Echo speaker, said, "Every time I close my eyes, all I see is people dying."
That's it. Out of the blue. There was no voice command from Kinnear that promoted the creepy response nor a follow-up phrase from Alexa to explain the strange behaviour.
Kinnear described what followed as the most uncomfortable silence he has ever felt.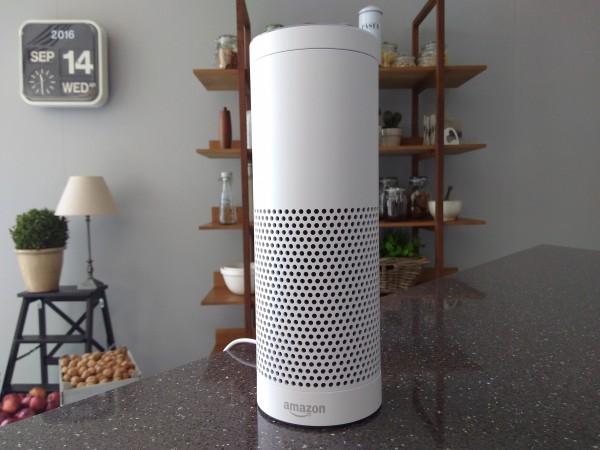 The Amazon Echo user claims that he had just paused an Amazon Prime TV program and Alexa's unprompted statement came when he was on his way back from the kitchen. Since the event was spontaneous, Kinnear said he couldn't record it, but he noted the digital assistant spoke in its normal voice.
The curious user asked Alexa to repeat the statement but that didn't give Kinnear the answer he was hoping for.
It was a long statement so I listened then was like, WTF, it said nothing else. I then asked Alexa to repeat the statement and she said she did not understand," Kinnear was quoted as saying by the Metro.
As noted by the Tom's Guide, Alexa responds to questions asked in a certain way. For instance, "Can you repeat that?" will prompt an immediate response from Alexa, but asking "What did you say?" won't fetch an answer.
The report further revealed that Kinnear was an occasional user of the Echo speaker. He'd usually check for weather reports and sports updates, but the eerie behaviour has prompted him to disconnect the device entirely.
Though it's not clear what prompted the strange response, Tom's Guide offers a possible explanation.
Alexa was also, it turns out, saying the name of a song title: "Everytime I Close My Eyes (All I See is People Dying)" by Digital Reality. Kinnear, or another device in his house, may accidentally have said something to prompt Alexa to name that song.
The report also added that another user in the house could have set a reminder to the Digital Reality tune.
Amazon hasn't responded to this issue yet.
Evil laugh that gave users chills
Kinnear's incident isn't the only one that reflected Alexa's rogue side. In March, several users reported that Alexa responded with an evil laugh on some commands. The issue wasn't widespread, but it was enough to get Amazon's attention to it.
A user on Reddit recounts one such incident.
I was trying to turn off some lights and they kept turning back on. After the third request, Alexa stopped responding and instead did an evil laugh. The laugh wasn't in Alexa's voice. It sounded like a real person. My wife was there when it happened and she is the only person who can drop-in. I still get chills."
Amazon had acknowledged the issue and rolled out a fix in later days, but users had already shared videos with Alexa's evil laugh on social media. Though clearly not funny, it is now something that'll remain on the internet forever.
Record, send and don't tell
If you think these two incidents are scary, you clearly haven't been a victim of an unprompted command that leaked a private conversation. Last month, Amazon's Echo had recorded private conversations of a family and sent them to a random person in the contacts, and no, the users hadn't prompted it to do it.
But hey, creepy is not all you get with Alexa.
Digital marketing agency Stone Temple put Alexa through some questions and compared them to Google Assistant and Siri, only to find out Amazon's digital assistant lacked the intelligence but was funnier than its rival AI tech. We hope these events aren't part of Alexa's humour as users definitely won't find it funny.