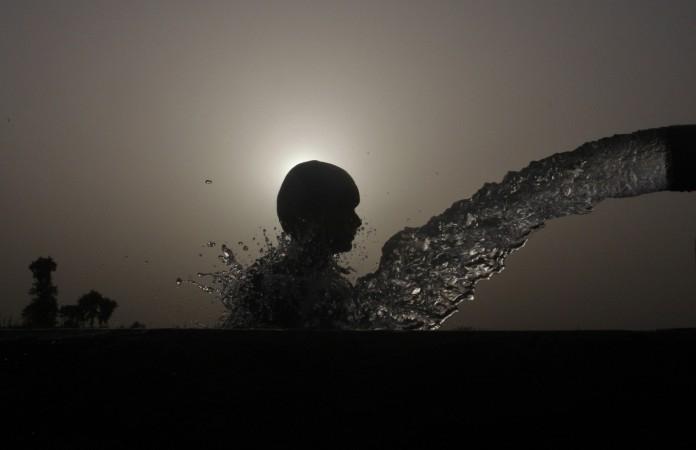 Pakistan's worst heatwave in decades has claimed over 1,200 lives in Karachi as authorities have ordered closure of all educational institutions and government offices while the army has also been called in to deal with the situation.
The heatwave, sweeping across southern Sindh province, has been going on since the start of Ramadan last week, wreaking havoc and triggering an emergency situation in major hospitals of the province.
Prime Minister Nawaz Sharif has called for emergency measures as the death toll from a heatwave in Sindh hit 1,200, the Nation reported on Wednesday.
Over 1,200 lives have perished in sizzling heat in four consecutive days in the port mega city as temperatures touched over 45 degrees celsius at the weekend.
Around 1,000 people died in public hospitals of Karachi while dozens died at small medical institutes and clinics.
Emergency was declared at hospitals and statistics revealed that some 350 people died only on Tuesday when temperatures remained at around 44.5 degree Celsius in Karachi.
A welfare organisation Edhi, has said their two morgues in the city received more than 400 corpses in the last three days.
"The mortuaries have reached capacity," Edhi spokesman Anwar Kazmi said.
The deaths came as the people observe the Ramadan. Some clerics have issued public warnings saying that physically weak people can abstain from fasting in these tough conditions.
The highest number of deaths has been recorded at Karachi's Jinnah Post-Graduate Medical College (JPMC), where they have treated more than 4,000 patients, according to Emergency Incharge Simi Jamali.
She confirmed that around 270 people have died at JPMC in last four days due to heatstroke, 65 of them on Tuesday.
Sharif has issued special instructions to the National Disaster Management Authority (NDMA) and other relevant organisations to arrange urgent assistance for the heatwave victims.
The army has also been deployed to set up heatstroke relief centres and assist the NDMA, it added. Heatstroke treatment centres would be established at all hospitals across Sindh, said an NDMA official.