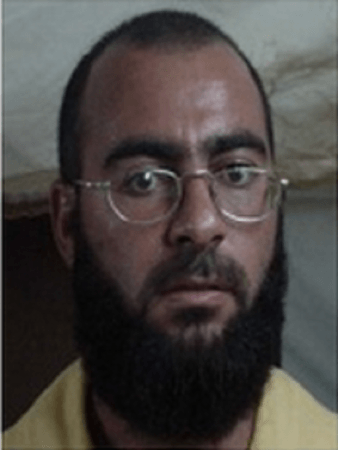 Speculations are rife that Islamic State leader Abu Bakr al Baghdadi has secretly married a German teenager.
Multiple reports from Iraq claim that Baghdadi married the German girl, who was among the first few from Europe to join the Islamic State in Syria in its early days, on 31 March in Nineveh,Iraq.
A Daily Beast report discussing the increase in the number of weddings taking place inside Mosul noted, "Despite the restrictions under extremist rule and a very uncertain future, locals in Mosul are still getting married. Rumour has it that even the leader of the so-called Islamic State, Abu Bakr al Baghdadi, recently opted for matrimonial bliss (again)."
Similarly, Iraqi news source Niqash reported from Mosul that towards the end of March, Isis had thrown a surprise party for the local residents. "Nobody knew what was going on. But the strongest rumour was that the leader of the group, Abu Bakr al-Baghdadi, had gotten married," the report noted.
The reports, which largely remain unconfirmed so far, claim that Isis leader Abu Bakr al-Baghdadi married "the German girl in Nineveh court amid intense secrecy".
According to Russian State media source, Sputnik News Agency, the Isis leader married the German girl on 31 March. "Al-Baghdadi married on Tuesday [March 31] a young German woman — a German national, who arrived in Iraq not long ago from Europe through Syria," the news source, citing an Iraqi official noted.
The German teen married to the Isis leader looks after the women's affairs in the organisation, according to Iraqi News.