Two minor girls were raped and killed and a woman was abducted and gang-raped in three separate incidents in Haryana in the last two days. The dead bodies of the minor girls, found in Jind and Panipat, bore wounds suggesting that they were brutally raped and murdered.
Closely after the shocking reports of the rape and murder, another case of abduction and gang-rape was reported from Faridabad's Sector 16 area in Haryana. In what could be a chilling reminder of 2012 Nirbhaya gang-rape case, a 23-year-old woman was allegedly kidnapped by unidentified men in a moving jeep on Saturday evening and gang-raped her for two hours inside the vehicle in Faridabad before dumping her on the roadside.
The woman was returning home from work on Saturday at around 7 pm when four men dragged her into the vehicle and drove away towards Palwal.
Fortunately, the woman's colleague saw the victim being abducted and alerted the police and her family. The police immediately launched a search operation and deployed several teams to nab the culprits. They also alerted the checkpoints.
Meanwhile, the men in the moving jeep took turns raping her. They also switched off her cell phone, the victim said in her complaint to the police. She was later dumped at near a petrol pump in Sikri area at around 9 pm.
The victim had injury marks all over her body, NDTV reported, quoting a crime branch officer.
"The medical examination of the woman has been conducted confirming the assault. Her statement before the magistrate has also been recorded. The probe so far has revealed that the culprits were four in number and were not known to the victim. The matter is under investigation," Assistant Commissioner of Police (Crimes Against Women) Pooja Dabla was quoted as saying by The Hindu.
Dabla has been designated as the head of the Special Investigation Team to nab the accused on the run.
15-year-old raped and killed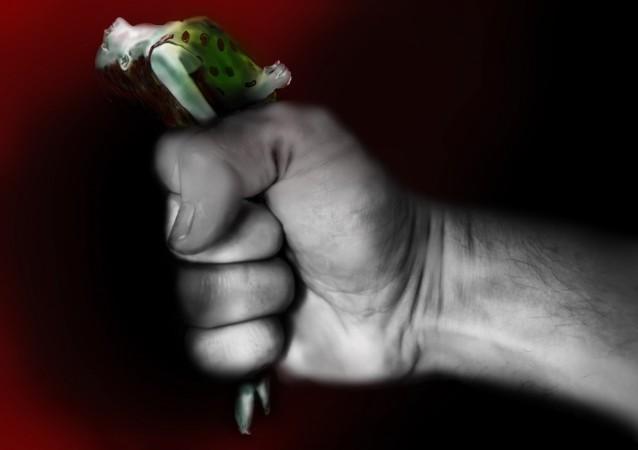 In another shocking incident, the police found a half-naked dead body of a 15-year-old girl, with grave injuries all over. Her private parts were mutilated and her liver and lungs were found ruptured as well.The victim was missing for a week.
Minor raped and strangled to death
In another incident, an 11-year-old Dalit girl from a village in Panipat was kidnapped, raped and then strangled to death. She was reportedly kidnapped when she had gone out of her house to throw rubbish in a dump yard. Her body was found on Sunday morning.