After New York Times' explosive exposure on Thursday about the alleged sex scandal of Hollywood mega-producer Harvey Weinstein, celebrities have taken to various social media sites to share their opinion.
The American film producer has been accused by several of his current and former employees of sexual assault. According to The New York Times, eight women revealed the varying behaviour by Weinstein— appearing nearly or fully naked in front of them, "requiring them to be present while he bathed or repeatedly asking for a massage or initiating one himself."
Also read: From Tupac Shakur to Woody Allen, 10 notorious celebrity sex offenders
That also includes actress Ashley Judd who recalled her experience with the Hollywood mogul. Judd was once invited to the Peninsula Beverly Hills hotel for a business breakfast meeting. At the hotel, he had her sent into his room, where he appeared in a bathrobe and asked if he could give her a massage or she could watch him shower.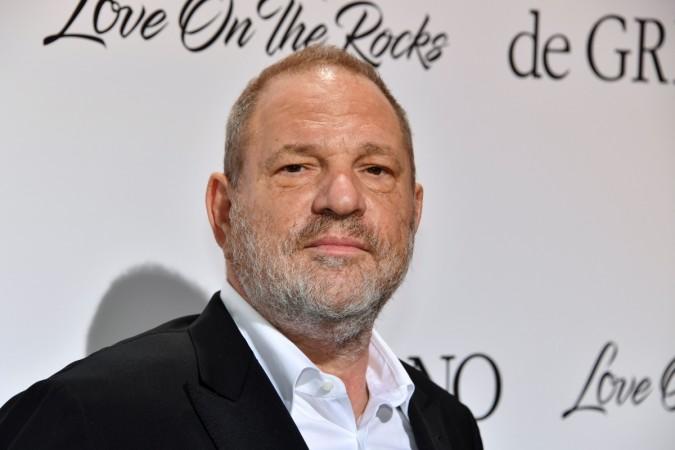 Meanwhile, claiming the paper's reporting completely 'reckless', Weinstein gave an exclusive interview to Page Six about the New York Times article. He said: "What I am saying is that I bear responsibility for my actions, but the reason I am suing is because of the Times' inability to be honest with me, and their reckless reporting. They told me lies. They made assumptions."
The Pulp Fiction producer expressed his intention to sue the US daily for $50 million, as noted by Page Six. He has already hired the famous lawyer Charles J. Harder for the case.
Check out the Celebrities' reactions below.
I truly hope that we'll move into a place where people who do this shit are dealt with before they get that powerful.

— Geek Girl Diva (@geekgirldiva) October 5, 2017
I expect the Hollywood elite will remain largely silent about Weinstein. Me, I give zero fucks about any repercussions for condemning him.

— Scott Derrickson (@scottderrickson) October 5, 2017
Anyone who does business with __ is complicit. And deep down you know you are even dirtier. Cleanse yourselves.

— rose mcgowan (@rosemcgowan) October 5, 2017
As always, I stand with the brave survivors of sexual assault and harassment. It's not your fault. I believe you.

— Brie Larson (@brielarson) October 5, 2017
The woman who chose to speak about their experience of harassment by Harvey Weinstein deserve our awe. It's not fun or easy. It's brave.

— Lena Dunham (@lenadunham) October 5, 2017
I took meetings at Weinstein. With other female execs. But every single time I'd hear "as long as you aren't meeting with Harvey, you'll be fine." That's our reality.

— Stephanie Mickus (@smickable) October 5, 2017
Very brave of @ashleyjudd to tell her story of harassment by Harvey Weinstein to the NYT. No upside except making the world a better place.

— Jake Tapper (@jaketapper) October 5, 2017
the only thing that surprised me about the Harvey Weinstein article is how upset I still am that Shakespeare in Love won Best Picture

— Matt Oswalt (@MattOswaltVA) October 5, 2017