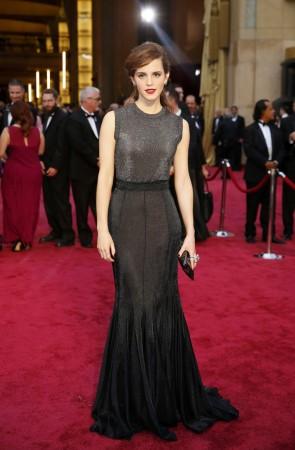 Hollywood star Emma Watson will soon make her Bollywood debut with Shekhar Kapur's most anticipated film "Paani," if everything goes well.
Hollywood star John Travolta has already confirmed that he will be making his Bollywood debut with "Paani." And now reports say that the "Harry Potter" star is being considered alongside Sushant Singh in "Paani."
The big star casts decision are being kept secret and only Kapur and producer of the film Aditya Chopra knows the exact details.
"The casting ­decisions are being kept secret. A huge announcement is planned soon," an insider told Hindustan Times.
Lead actor Sushant Singh Rajput is certainly making it big in just third film of his career. Even if the British actress is not signed in, Rajput will still get to share the screen space with legendary actor Travolta.
During the International Indian Film Academy Awards (IIFA) 2014, Travolta confirmed that he is considering working in Kapur's film.
"I have been offered a film that I am considering doing... I believe it is an honest Bollywood film and it is called Paani, by Shekhar Kapoor. He has asked me to be a part of it," Travolta said during IIFA Awards.
"I have known Shekhar for a while now. Even though the script does not have it (songs) Shekhar said he will put a song to make it truly Bollywood. I am open to working in Hindi films if I like the story and my part."
In January, there were reports that the "American Hustle" actress Jennifer Lawrence was approached to play an important role. But the director cleared the rumours on his Twitter handle.
"Jennifer Lawrence has not been approached for Paani. Just clearing out the rumors," he tweeted in January.
"Paani" is based on a future world where wars will take place due to water shortage across the globe.
"Thirty-five years into the future in a city with a population of 20 million people, a war has begun in the quest for water known as the Water Wars between those that have water and those that do not. At a time when water has become a weapon of social and economic control," IMDB explains the storyline of the film.