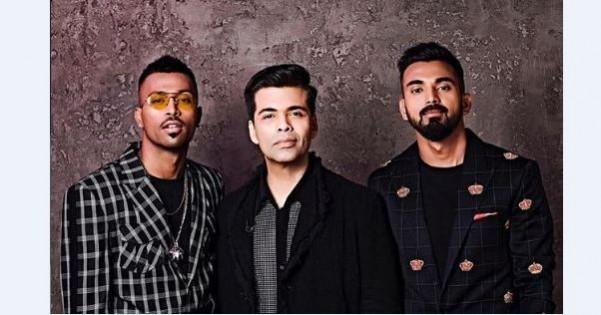 Hardik Pandya and KL Rahul are set to be recalled to India from the squad that is currently touring Australia and the duo will face an inquiry committee.
According to Sports Tak, the news will be made official in a few hours. They further added that Virat Kohli and the team management will be informed of this decision before a public announcement is made.
Sports Tak reported that Pandya and Rahul will be put under provisional suspension with immediate effect. The duo will be put in front of an inquiry committee and their punishment will depend on the decision of the committee.
"I am not convinced with Hardik's explanation and I have recommended a two-match ban for both players. However, the final decision will be taken once Diana gives her go ahead," CoA member Vinod Rai had told PTI.
"Diana has sought legal opinion whether the duo can be banned. So, obviously, a decision will be taken once she gives her nod. As far as I am concerned, the comments were crass, in bad taste and unacceptable," Rai said.
Earlier in the day, Kohli clearly mentioned that the Indian cricket team does not align itself with the view of the much-maligned cricketers.
"We, definitely, as the Indian cricket team do not support views like that and that has been communicated. I can definitely say that as the Indian cricket team and responsible cricketers, we definitely don't align with those views and those are purely individual views," Kohli said.
"We are still waiting for a decision to be made but from the Indian cricket team point of view, this changes nothing in terms of our beliefs in the change room. It does nothing to the spirit that we've been able to create within the change room and these are purely individual opinions and something as I said which is inappropriate," the captain said.
More details awaited...