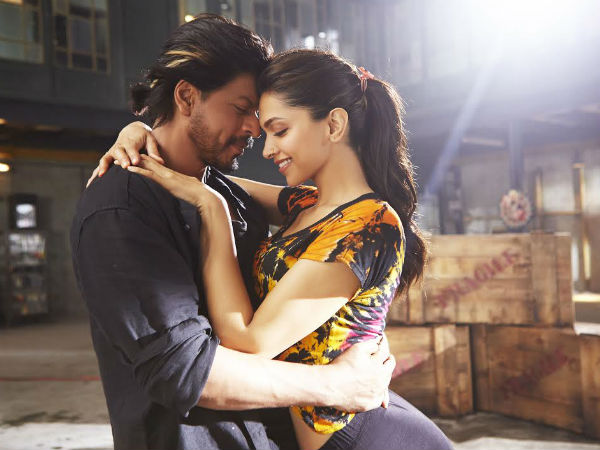 "Happy New Year" featuring Shah Rukh Khan and Deepika Padukone in the lead roles is breaking records at the Indian box office, becoming the highest opener in Bollywood's history. While it is also on the course of becoming the fastest film to cross ₹100 crore (approximately $16.3 million) mark, its collections could drop drastically with the release of Brad Pitt's World War II drama, "Fury," which is rocking the US box office.
Directed by Farah Khan, "Happy New Year" collected ₹44.97 crore (approximately $7.36 million) on the opening day, according to film critic and trade analyst Taran Adarsh, breaking Aamir Khan's "Dhoom 3" record, which stands at ₹36.22 crore. It is reported that the film's two days collection stands at ₹82 crore (approximately $13.38 million) and could cross ₹100 crore (approximately $16.3 million) by Sunday afternoon and beat "Dhoom 3" to become the fastest film to cross the mark.
However, it is reported that the collections of the movie dropped by about 25% on the second day and the plunge could continue with David Ayer's "Fury" all set to hit Indian theatres on Friday (31 October).
Made on a budget of about $68 million, "Fury," featuring Brad Pitt, Shia LaBeouf, Logan Lerman, Michael Pena, Jon Bernthal, Jason Isaacs and Scott Eastwood, was released worldwide on 17 October. It rocked the U.S. and Canada box office, collecting about $23.5 million in its first weekend to take the No.1 spot, toppling "Gone Girl," which earned $17.8 million in its third weekend, according to data tracking firm Rentrak.
According to Box Office Mojo, domestic box office collection of "Fury" till 26 October is about $46 million, while David Fincher's "Gone Girl" starring Ben Affleck and Rosamund Pike, which was released on 3 October, is about $124 million.
"Fury" became one of the biggest openers of all time (not accounting for inflation) for a World War II movie in the U.S. but it is to be seen if it will beat King Khan's film at the Indian box office.
Interestingly, "Fury" was supposed to make its entry in India on 23 October but was postponed to avoid a clash with Shah Rukh Khan's "Happy New Year" directed by Farah Khan, according to Mail Online. It went on to say that PVR Pictures, the distributors of the film, is planning to release the Hindi version with the title "Fauji" to attract Indian audience.
"Indian audiences have a liking for war films due to our own trysts with wars and battles. Brad Pitt epitomises the essence of an army man and hence we have decided to release the dubbed version of Fury as Fauji. (Due to the title) the film's connect will be phenomenal," Deepak Sharma, COO of PVR Pictures, told Mail Online.