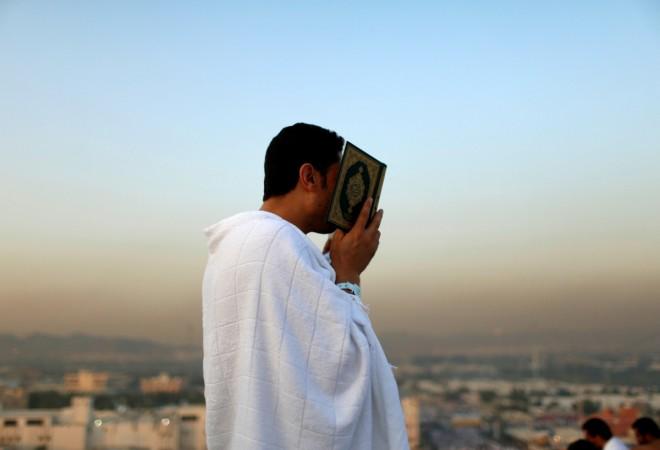 More than two million Muslims walked 20 km from Mina to gather at Mount Arafat outside Mecca in Saudi Arabia on the Day of Arafat for the most important ritual of the annual five-day Hajj (Haj) pilgrimage. Worshippers from over 180 countries gathered at Mount Arafat to stand at the site where Prophet Muhammad is believed to have delivered his last sermon.
Before Sunday noon, pilgrims gathered at the 70-metre hill for "wukuf" (standing). Muslim men wearing "ihram" – two white unstitched pieces of cloth – and women wearing loose-fitting clothes climbed up the hill where Prophet Mohammed delivered his last sermon.
According to Al Jazeera, a sober mood prevailed at the Mount Arafat, with pilgrims spending time in prayers. "Many of the people we have spoken to have been reflecting on the Prophet's final sermon and how poignant it is today. A message that was about the sanctity of life, forbidding oppression and calling for greater love and unity," Al Jazeera reported, quoting its news producer Jamal ElShayyal.
After the sunset, Muslims walked 9 km to spend the night under the open sky until sunrise. On Monday, the pilgrims will perform the next ritual by throwing pebbles at the pillar on the Jamaraat Bridge in Mina, in a symbolic renunciation of the devil. This ritual lasts for two days before the five-day annual Hajj pilgrimage comes to an end.