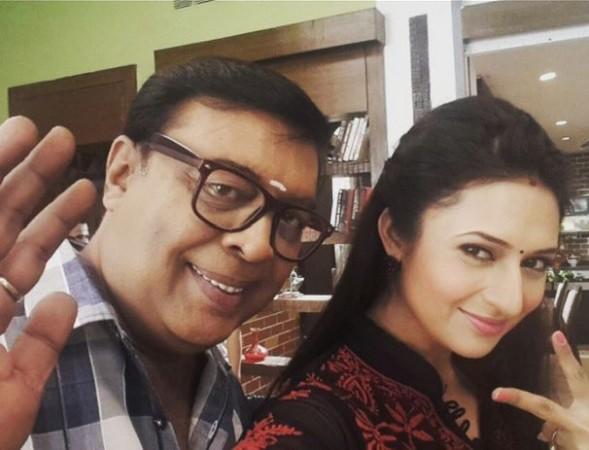 Several television celebrities have reported of their social media accounts getting hacked in the past, and the latest one is Ankita Bhargava's father Abhay Bhargava.
Hackers, who got the access to his account, posted some abusive comments on Divyanka Tripathi and Karan Patel's photos on social media. The photos of "Yeh Hai Mohabbatein" lead pair were posted by their fans with some derogatory comments about Karan Patel's wife Ankita Bhargava, according to Tellychakkar.com.
And soon after, the absurd comments on those photos were posted from Bhargava's profile. Fans were shocked and upset on the comments, but on the other hand the actor wasn't even aware that his profile was hacked.
When asked about the comments, the disappointed actor said that he is in "shock".
"I am so shocked as why someone would have so much bitterness for me to stoop to such a level. It has been the most horrifying experience on social media for me till date. I was really left frustrated but then Divyanka spoke to me and told me to not worry. Thankfully she and my fans all trust me and know that it was some miscreant who posted such low lying comments. Divyanka also shared on her personal account that my account has been hacked and I am not associated with the act at all," Bhargava told the daily.
"Not really, I would now sign up for a new account soon. As for hackers, I want to tell that when you have trust and love among your family, friends and fans, such things just don't matter," he told the daily when asked whether he will take legal actions.
Earlier, television actors Vishal Singh and Ankita Lokhande's accounts were hacked. However, Bhargava has deleted his instagram account after it was hacked.
Bhargava plays the role of Divyanka aka Ishita's father and Karan aka Raman Bhalla's father-in-law in the popular television series "Yeh Hai Mohabbatein".
His daughter Ankita recently got married to Karan in a traditional Gujarati style in Mumbai.