The Kargil War of 1999 along the borders of India and Pakistan showed the world what bravery and patriotism meant to the Indian guardians of the skies. The heroes of the Indian Air Force displayed a monumental valor and an insurmountable courage for the love of our nation as they touched the sky with glory during Operation Safed Sagar.
Waging a war with our neighbor is not something India would ever be proud of, however, Kargil war demanded the uniformed heroes engage in a battle as they sacrificed their today for our tomorrow.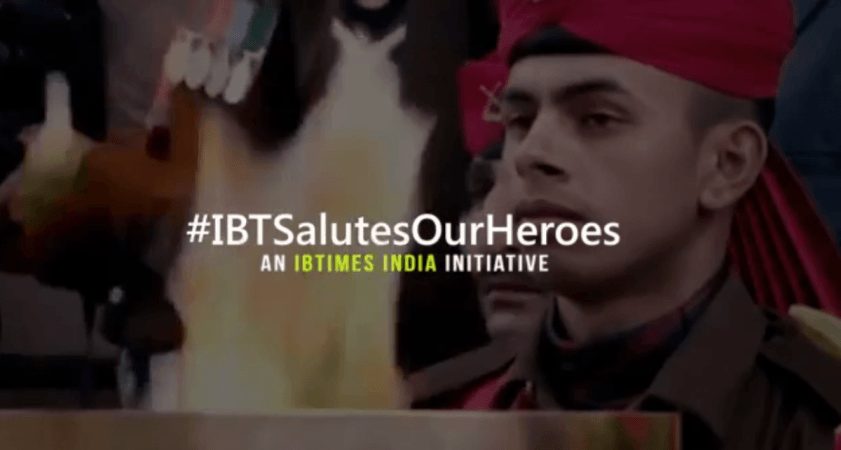 Here are the seven stories of our martyrs from Operation Safed Sagar
Flight Lieutenant Subramaniam Mulihan's (March 8, 1972 - May 28,1999) fearless act toward danger choosing over his own personal safety to keep our nation is a testament to a great soul India lost during the Kargil War. The nation lost one of its precious gems when Flt. Lt. Mulihan's MI-17 helicopter was struck by a Pakistani Surface to Air Missile (SAM).
Lieutenant Colonel R Vishwanathan (January 12, 1960 - June 2, 1999) put his own life at risk when he went to recover the bodies of three of his men in Tololing Ridge. After capturing three enemy bunkers and killing five intruders, he was unfortunately shot while evacuations were ongoing. Indian government posthumously awarded the great Lt. Col Vishwanathan with Vir Chakra for his sacrifice to keep the motherland safe.
Major Padmapani Acharya (June 21, 1969 – June 28, 1999) accomplished the mission of capturing an enemy bunker in Tololing Top. Despite not worrying about his own safety, he took the reserve platoon and led it through the raining artillery shells. However, Maj. Acharya was killed due to multiples injuries. For his supreme sacrifice during Kargil War, he was posthumously awarded the second highest Indian military honor, Maha Vir Chakra.
Sergeant PVNR Prasad (August 15, 1965 - May 28, 1999) was a courageous flight gunner in Indian Air Force who fought bravely during the Kargil war. However, his MI-17 helicopter was struck down by Pakistan's Surface to Air missile. Sgt. PVNR Prasad's dedication to lead his crew from the front despite intense enemy opposition is a testament to his dedication to keeping our nation safe.
Sergeant Raj Kishore Sahu (November 29, 1971 - May 28, 1999) was a meticulous trooper whose MI-17 helicopter was hit by a Pakistan's Surface to Air missile. He displayed immense valor and true dedication while carrying out his duties during the mission. India lost a dedicated officer in Sgt Kishore as he fought courageously in the Kargil War.
Squadron Leader Ajay Ahuja (May 22, 1963 - May 27, 1999 ) was described as a remarkable and an extraordinary soldier who was injured when a Pakistan Surface to Air missile struck his MiG-27L fighter jet. However, despite ejecting safely from the flight, he was murdered on the ground by the enemy. Sqn. Ldr. Ahuja was posthumously awarded the Vir Chakra for his bravery.
Squadron Leader Rajiv Pundir (April 28, 1962- May 28, 1999) was a great soldier and pilot who carried out lethal air attacks against Pakistan army posts in Kargil. Unfortunately, his M1-17 was hit by a Pakistan Surface to Air missile. Despite knowing that he was flying in a hostile environment that was prone to lethal enemy attacks, he still managed to carry out repeated attacks against the enemy. Sqn. Ldr. Pundir would always be remembered as a brave officer who made the supreme sacrifice for India.
The aerial superiority demonstrated by the Indian Air Force during the Kargil War is a testament to the domination that these fearless officers displayed in the war zone. The mountain warfare at the high altitudes required India's best air combat fighters on duty and the martyrs who went on and fought the battle were indeed the best India ever had.
International Business Times India salutes these martyrs who made the ultimate sacrifice in Kargil war to keep India safe.