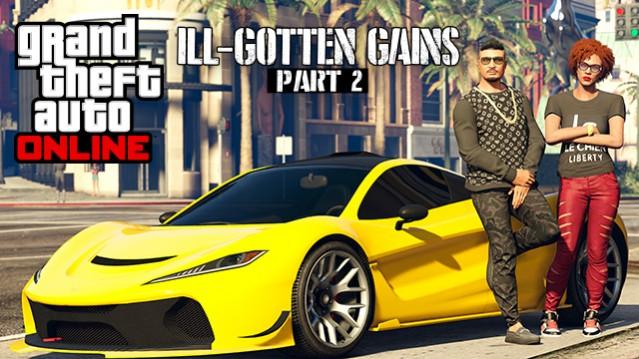 Recently, GTA 5 Online saw Rockstar providing players with new content that contained high-end vehicles, new weapons, clothes and other accessories via Ill-Gotten Gains Part 2 DLC.
Since the release of the Online mode of GTA 5, Rockstar has been focused more on releasing DLCs for Online mode rather than the Single Player mode. So many players who prefer playing single-player mode have been demanding a DLC for themselves too.
YouTuber MrBossFTW shared a video that reveals possible information on Single Player DLC. Such a DLC could be released next week. The information comes from the CVG podcasts, making their regular weekly podcasts.
[READ ALSO: GTA 5 Online: Hidden Items, Money Glitch Revealed; Ill-Gotten Gains Part 3 Speculations]
In one of the previous podcast, they had spoken about "hot news on Single Player DLC" and the other podcaster was seen saying that this information may not be so hot when the next podcast rolls out. The podcasts are normally out on every Wednesdays.
So these reveals hint on the possibility of Rockstar teasing a Story Mode DLC.
It must be noted that Rockstar has a tradition of working with some of the podcasters, news outlets and certain fans in advance. This will help them to publish articles relating to the any new update.
MrBossFTW also speculates that Rockstar might tease some information on 14 July. Since previous instances have suggested the company has special interest in revealing or releasing updates on Tuesdays.
However, fans must know that this is only a speculative information. But since the online players already have the DLC, something for Single Players cannot be negated.
Another video from the YouTuber also delve into speculations over the story mode DLC that might see the story of Michael, Trevor, Franklin being advanced or a possibility of another character being added to this. It has been nearly two years since GTA 5 was rolled out, but there has been no expansion provided to the Story mode.
He also quotes Take-Two boss who said he had no idea of any new DLCs for Story mode. Though he later said that he "misspoke" and the DLC plans were left for Rockstar.
But it is well known that Rockstar put their best to release a DLC and it also takes a long time for them to build it up to the eventual release.