The poster girl of climate campaigning Greta Thunberg had a first brush with the riot police on Tuesday afternoon. The activist was detained, along with many others, during protests against the demolition of a village to pave away for coal mine expansion. She was protesting at the opencast coal mine of Garzweiler 2, around 9 km away from the village of Luetzerath, which is being cleared away. Thunberg, however, was later released after an identity check, said the police.
She was carried away by as many as three police officers and was reportedly held by one arm at a spot away from the edge of the mine. After this, she was escorted to police vans. Thunberg, the global face of climate activism, had earlier on Saturday, addressed a crowd of around 6000 protestors who had marched towards Luetzerath. Greta, in her speech, had called, the mine expansion plans as, "a betrayal of present and future generations." She had said, "Germany is one of the biggest polluters in the world and needs to be held accountable."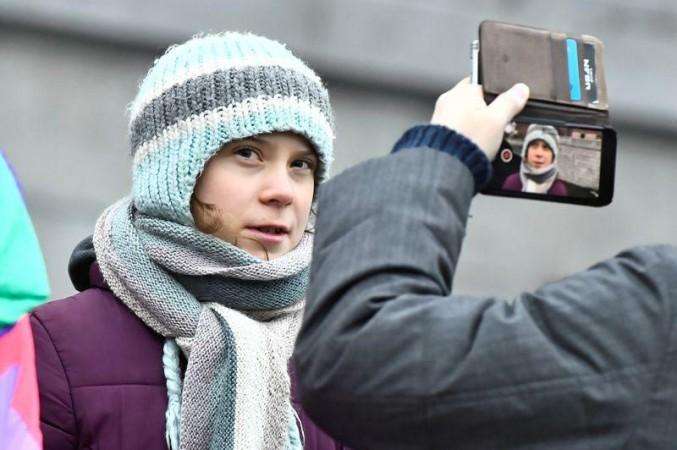 What is the protest about?
In order to allow for the expansion of a coal mine, a village in the western state of North Rhine-Westphalia is being cleared away. Activists, including Thunberg, have claimed that Germany should halt its mining operations and should not be mining lignite, or brown coal, and should utilize its infrastructure on renewable energy instead.
The owner of the mine, RWE had agreed with the government to clear away Luetzerath in exchange for five villages originally slated for demolition.
"Greta Thunberg was part of a group of activists who rushed towards the ledge. However, she was then stopped and carried by us with this group out of the immediate danger area to establish their identity," Reuters quoted police as saying. Reportedly, one activist had jumped into the mine.
Riot police equipped with bulldozers removed activists from the buildings in the abandoned village last week. A few of the protestors were left in trees and underground tunnel, but some protestors including Thunberg remained at the site staging a sit-in on Tuesday. The police say that before removing protestors forcibly, it had warned them that they would be removed by force if they did not move away from the edge of the mine.
Regarding the incident, Thunberg tweeted on her official account, "Yesterday, I was part of a group that peacefully protested the expansion of coal in Germany. We were kettled by police, and then detained but were let go later that evening."