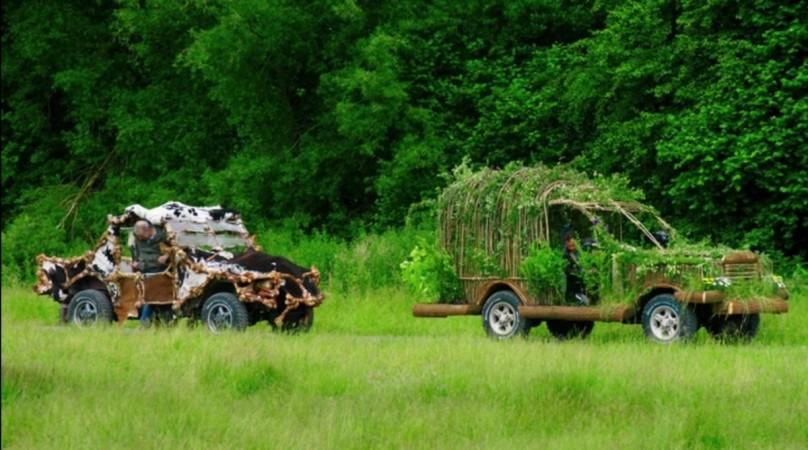 For Amazon Prime users in India, the Grand Tour's fourth episode titled Enviro-mental has been reportedly cut short to 30 minutes from 60 minutes due to certain Amazon censorship for the Indian market.
As Mashable reports, IMDb lists the fourth episode of The Grand Tour, which is hosted by the former Top Gear trio, as 30 minutes and 23 seconds in length. Amazon has received several complaints about The Grand Tour in particular.
Apparently, Amazon chopped half of the episode for the Indian market in order to stay safe. Not only that, they have been reportedly blurring a few body parts – much like TV channels in India. The fourth episode of the Grand Tour is listed as only 30 minutes 23 seconds just to avoid showing a car made of meat and other cow organs. That's right, you lose out on half the show because it might possibly offend the sentiments of Indian people, reports Gadgets 360°.
"Amazon Prime Video offers the largest selection of movies and TV shows of any OTT video service in India and give customers the choice on what to watch. Amazon is a responsible company and we are here to entertain the Indian customer with award-winning content from the US along with blockbusters from Indian and regional makers," the company said in a statement to Mashable India.
"We will keep Indian cultural sensitivities in mind while offering this content to customers," the company added.
Mashable also mentions that they have explored the catalogue and found that most English, as well as Hindi, titles are available in full-length in India. However, some nude scenes have been blurred in some shows. A source said, "less than one percent of the catalogue has been censored" on the platform.