Amid speculations that the Women's Reservation Bill that seeks to reserve 33 per cent seats in Lok Sabha and state assemblies for women may be tabled in the Lok Sabha on Tuesday, sources have said the ruling BJP is gearing up to make it a "grand occasion".
The proceedings of both the houses -- Lok Sabha and Rajya Sabha -- will commence in the new Parliament building on Tuesday.
According to sources, the bill was approved in the Union Cabinet meeting chaired by Prime Minister Narendra Modi on Monday evening, and the government will now present it in the Lok Sabha on Tuesday.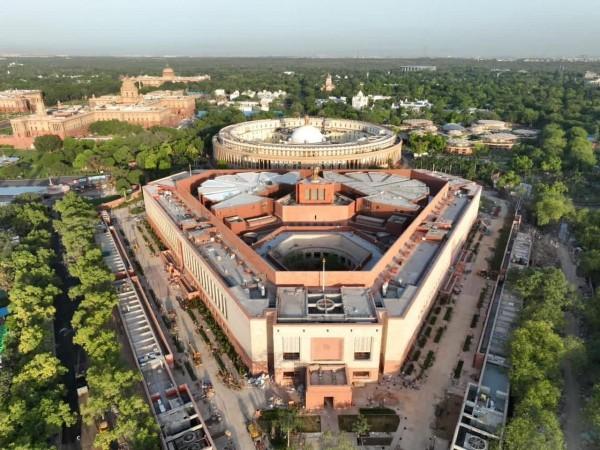 The bill seeks to reserve 33% of the seats in the Lok Sabha (the lower house of India's Parliament) and State Legislative Assemblies for women. The bill was first introduced in Parliament in the 1990s but faced opposition and has been pending since then.
The Women's Reservation Bill has received both support and opposition. Supporters argue that it would help increase the representation of women in politics, addressing gender inequality. Opponents have raised concerns about the potential misuse of the reservation and the impact on political dynamics.
Some states have implemented reservations for women in local Panchayati Raj institutions (rural local governments) and Municipalities. These reservations have been generally successful in increasing the participation of women in grassroots politics.
The BJP sources said that the ruling party has asked its MPs from Delhi and neighbouring states to bring women to the national capital in large numbers. It is likely that these women would be taken to the new Parliament as spectators, where Prime Minister Narendra Modi may address them.
(With inputs from IANS)