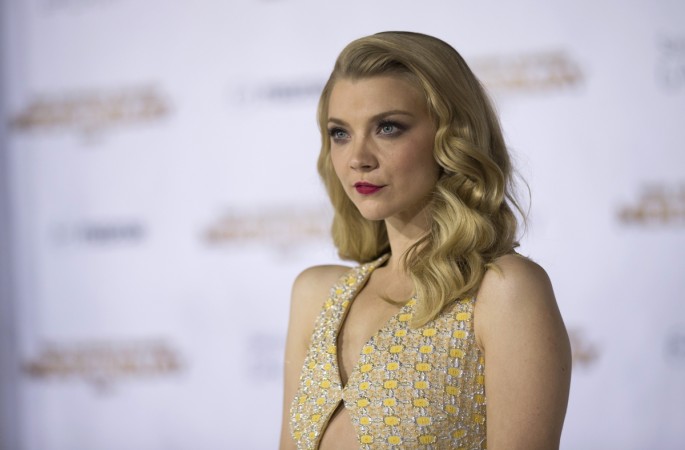 Game Of Thrones star Natalie Dormer has made a shocking comment by saying that sex on television should be 'dirty' in order to reflect the reality of bedroom romance. In an interview with The Sun, the 36-year-old actress revealed that the romp scenes of Game Of Thrones were not at all "hyper-stylised" or "glamorised". It was in fact "quite real".
"There has to be sexuality in the power play of a thriller," Domer told the publication. "We have all got bodies, after all. In a thriller the protagonists always have to join together somehow and sex represents that connection."
"If you are being true to the genre, you have to show this," she added and further said: "Sex and romance is a huge part of human motivation. So long as it's informing the story then I don't see the problem."
"But I think Thrones is quite good in that way. The violence is quite naturalistic," the actress said. "It's not hyper-stylised. It's not glamorised. And the sex is quite real and dirty as well. It's about those raw, visceral qualities of human life."
Dormer is known for her bold and racy sex scenes and has grabbed eyeballs many a time with her choice of clothes in The Tudors and Game Of Thrones. While the actress was playing the sensual character of Margaery Tyrell, she has stripped off a number of times to portray wild sexual encounters in the HBO series of Game Of Thrones. Thus, the latest bold statement does not surprise the viewers at all.
In the sixth season of Game Of Thrones, Dormer was last playing the character of Margaery. She was extremely popular among fans for her devious character who wanted to enjoy the sole power of the kingdom.
Recently, the actress was seen playing a leading role in the movie titled In Darkness, which was co-written by her.
ALSO READ: George Lopez filmed while he pretends to urinate on Donald Trump's Hollywood Walk of Fame star
ALSO READ: BTS gets certified as million seller in Korea; Incheon Airport makes historical collaboration with the K-pop band