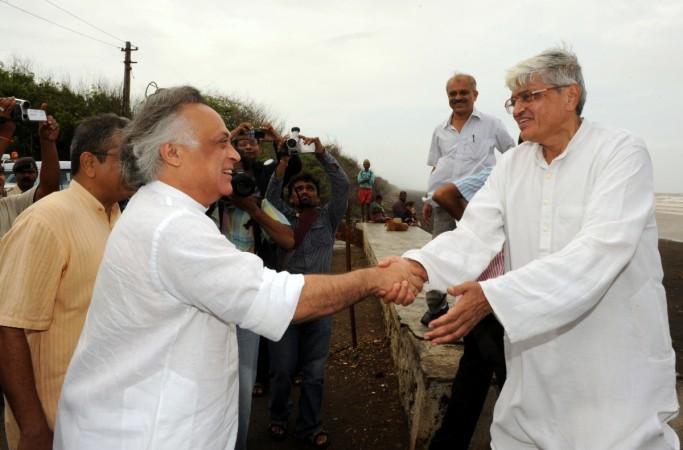 Gopal Krishna Gandhi, grandson of Mahatma Gandhi, has been chosen as the Opposition's vice presidential candidate. The decision was taken on Tuesday at a meeting of the Congress party and the other major Opposition parties at the Parliament Library building.
The Opposition parties had unanimously decided to appeal to Gandhi, former West Bengal governor, to be their candidate for the post of the vice-president of India. "Eighteen parties have decided to field Gopal Krishna Gandhi as their vice-presidential candidate," Congress president Sonia Gandhi later told reporters.
Sonia Gandhi, Congress vice-president Rahul Gandhi, former prime ministers Manmohan Singh and HD Deve Gowda, Leader of Opposition in the Rajya Sabha Ghulam Nabi Azad, CPI(M) general secretary Sitaram Yechury, former Jammu and Kashmir chief minister Omar Abdullah, Trinamool Congress' Derek O'Brien and leaders from other Opposition parties were present at the meeting.
Sharad Yadav of the Janata Dal-United (JD-U) which offered support to NDA's presidential nominee Ram Nath Kovind was also present at the meeting. However, Bihar chief minister Nitish Kumar and his ally Lalu Prasad Yadav skipped the Opposition meet.
All you need to know about Gopal Krishna Gandhi
Gopal Krishna Gandhi, former governor of West Bengal, is also a retired Indian Administrative Service (IAS) officer and diplomat. He served as the 22nd governor of West Bengal from 2004 to 2009 and was also given additional charge as the governor of Bihar for a brief period in 2006.
Gandhi completed his Masters in English Literature from St Stephen's College of Delhi University. He joined the IAS in 1968 and served in Tamil Nadu till 1985. As an IAS officer, he served as secretary to the President of India and as High Commissioner to South Africa and Sri Lanka besides serving at other administrative and diplomatic posts.
He remained secretary to the Vice-President of India (1985 - 1987) and then served as joint secretary to the President of India (1987 - 1992). In 1992, he was appointed as the Minister (Culture) in the High Commission of India in the UK. He also served as the director of the Nehru Centre in London.
Gandhi served as High Commissioner of India to South Africa and Lesotho (1996), secretary to President of India (1997-2000), High Commissioner of India in Sri Lanka (2000) and Ambassador of India to Norway and Iceland (2002) before retiring from the IAS in 2003.
The former West Bengal governor served as the Chairman of Kalakshetra Foundation in Chennai from December 2011 to May 2014. He was also the chairman of the governing body of the Indian Institute of Advanced Study and the president of its society from March 2012 to May 2014.
Gandhi is currently a professor of History and Politics at the Ashoka University in Haryana. If he wins the vice-presidential polls, Gandhi will succeed Hamid Ansari as the 12th vice-president of India. Ansari's term ends on August 10, 2017.