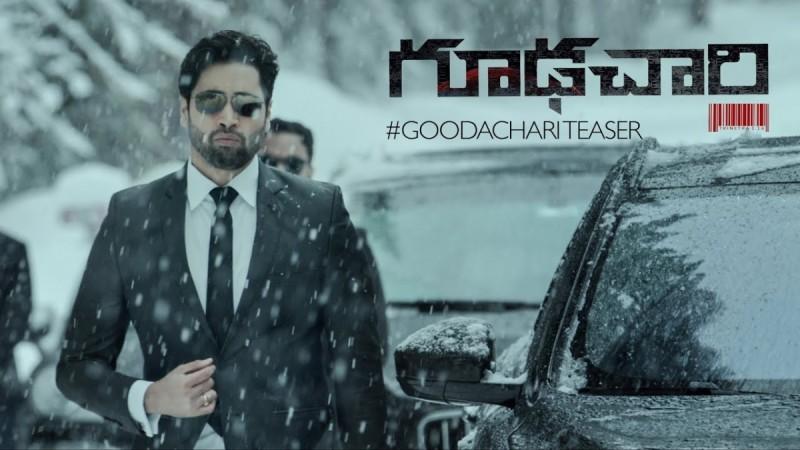 The full movie of starring Adivi Sesh and Sobhita Dhulipala, has been leaked on torrent sites and its free download is likely to take a toll on its collection at the worldwide box office.
Some miscreants alleged recorded the complete film of Goodachari during its screening at a cinema hall and then they released the full movie for free download on their website a day after the film hit the theatres. Their website offers six versions of the pirated copy of the flick in different sizes for download.
The statement on the website reads, "Goodachari (2018) Telugu HQ PreDVD - HQ Line Audio - [1080p - PreDVD - x264 - MP3 - 2.2GB] - [720p - PreDVD - x264 - MP3 - 1.4GB] - [PreDVD - 700MB - x264 - 1CD - MP3] - [PreDVD - XviD - 700MB - MP3] - [PreDVD - 400MB - x264 - MP3] - [PreDVD - 200MB - x264 – MP3]"
This pirated version of Goodachari made it some other websites within no time. The makers, who have taken precautionary measures to curb its piracy, were reportedly took its pirated copy down from some websites immediately. However, A viewer, who has watched this copy says that its audio and video quality is not good and it is better to wath the movie in the cinema halls to experience this thriller.
Goodachari has been made with a small budget and the movie has reportedly sold its theatrical rights for Rs 6 crore. The movie, which was released on August 3, has got brilliant opening and faring well at the box office. The film struck a chord with everyone and received positive talk, which will boost its collection at the box office.
Goodachari will surely recover the investments of its distributors and earn them decent amount of profit share. However, the free download of the full movie is likely to eat some amount of their profit share.