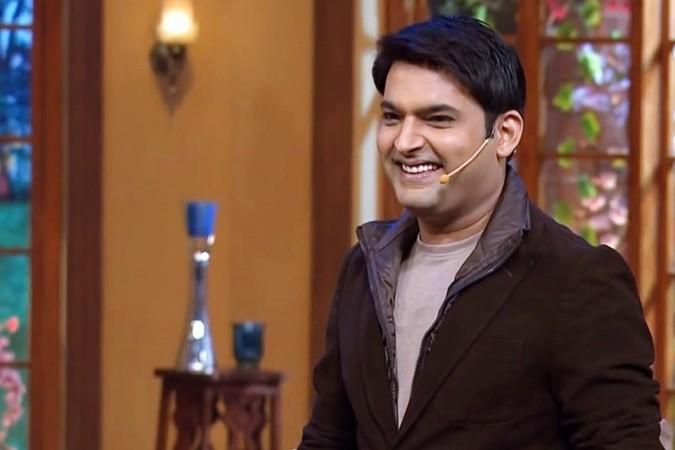 There's good news for all the Kapil Sharma fans. After going through a turbulent phase in his personal and professional life, the ace comedian will be coming back to the small screen to tickle your funny bones with a new show which will reportedly air next month on Sony TV.
"Sony TV and Kapil recently had a meeting and discussed on the comeback of the show. With Kapil now fit and fine, he is raring to go, and entertain his audience in his own inimitable style. The promo that is being shot today would be just an announcement, and a full-fledged one would be shot after the creatives are finalized. The show is expected to launch by end of March," a source was quoted as saying by The Indian Express.
ALSO READ: This video of Kapil Sharma hints he is prepping up for comeback show The Kapil Sharma Show 2
While the show will reportedly retain the remaining cast of The Kapil Sharma Show, the comedian's friend, who famously essayed the role of Mashoor Gulati, a doctor, on the show, will unfortunately not be a part of his upcoming project.
"No, Sunil is not coming back. The remaining cast of The Kapil Sharma Show will be part of the series while there can be some new addition also. The title of the show has also not being finalized. But Kapil and the makers are working hard to make this a bigger and better project," the source confirmed to the daily.
After the infamous mid-air brawl with Sunil Grover when they were returning on a flight from Australia to Mumbai in March 2017, things started to fall apart for Kapil. The TRP of his popular comedy show went downhill after Sunil's exit.
ALSO READ: Kapil Sharma yet again fails to turn up at an event; organisers suffer Rs 2 lakh loss
Post his infamous incident, there were also reports that Kapil allegedly canceled episodes where Salman Khan, Shah Rukh Khan and Anil Kapoor were to shoot for The Kapil Sharma Show for promoting their films.
In September 2017, The Kapil Sharma Show eventually went off the air due to all-time low TRP and was later replaced by his rival Krishna Abhishek hosted comedy show The Drama Company.
And now that Kapil Sharma is back with a bang, it remains to be seen what kind of format will the ace comedian bring to the celluloid. Let's wait and watch.