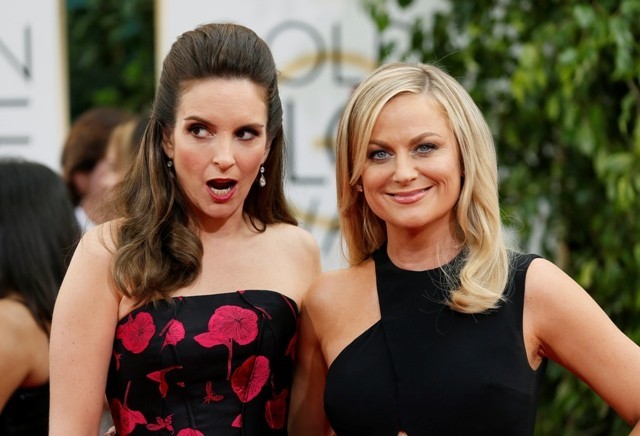 The Golden Globes kick start the season of prestigious awards in Hollywood. So it does not come as a surprise when celebrities try their best to outshine last year's appearance at the ceremony. Gucci, Versace, Marc Jacobs - you name the brand, and you see a piece of it on the red carpet.
The 71st Golden Globe Awards was no exception as stars turned up looking absolutely stunning. Taylor Swift, Jennifer Lawrence, Julia Roberts and Mila Kunis were the most impressive ladies on the red carpet, with their brilliant gowns and matching accessories.
Swift opted for a red number created by designer Carolina Herrera. Her trademark red lips and golden locks completed the look to perfection. Kunis rocked a shimmer sliver, halter neck gown that showed off her curves well.
Roberts proved yet again that though she is getting old, she's still the Pretty Woman of Hollywood. Her black and white gown, minimal makeup, accessories and her elegant hairdo made her appearance red carpet worthy.
Meanwhile, Lawrence, who seems to be winning at least one award at every major ceremony, looked brilliant in her white gown and pixie hair cut. Reese Witherspoon looked elegant too in her jade green flowing gown. She decided to keep things simple and let her blonde tresses hang loosely over her shoulders.
Lupita Nyong'o, who was the first guest to arrive, set the evening tone at a very high level with her dramatic Ralph Lauren red ensemble. She was touted as one of the best dressed ladies of the night, and the guests who came after her had a tough act to follow.
Sandra Bullock was one of the A-list actresses who failed to impress with her strange A-line blue, pink and black halter neck dress.
The men stuck to their classic black tuxedos though Leonardo DiCaprio, Channing Tatum, Matthew McConaughey and Bradley Cooper managed to grab more attention than the other leading Hollywood men who were present at the event.