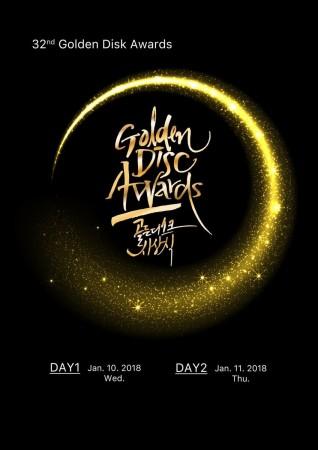 JTBC has announced the date and details of Golden Disc Awards 2018. The 32nd annual star-studded event will be held in two parts at the Ilsan KINTEX Exhibition Hall of Gyeonggi Province.
On January 10, the event will focus on digital sales. The winners of physical album releases will be announced on January 11.
The nomination list and celebrity line up for this year will be announced on December 8. The winners will be selected on the basis on album sales and digital sales.
Also read Golden Disc Awards 2017: Complete winners list
A total of 6,000 Korean Music Lovers are expected to attend the award ceremony this year, which is organised by Music Industry Association of Korea.
Although there was a buzz about a Manila schedule for Golden Disc Awards this year, All Access Production (AAP) has confirmed that the location has been changed to South Korea.
The location change was "due to the HM Entertainment's failure to comply with their responsibility to the owner of the original Golden Disc Awards Ceremony, JTBC Plus," the firm said in a statement.
"Local Production Teams - LUMOS, E&M together and All Access Production together with HM Entertainment have tried to solve issues revolving the event but all organizing partners have agreed to move the event back to Korea for a more successful show," AAP added.
In light of recent events and news about the 32nd Golden Disc Awards in Manila, here is an official statement from JTBC, LUMOS E&M, HM Entertainment, and All Access Production.

We thank you for your continuous support and we hope to see you in our future shows. pic.twitter.com/YkmZXQ44Jn

— AllAccessProduction (@AllAccessProdPH) December 5, 2017
Meanwhile, popular K-Pop bands, including EXO, BTS, Red Velvet, Twice, Seventeen, Super Junior and Wanna One, are expected to attend the annual award ceremony this year.
Golden Disc Awards is considered as the longest running and the most prestigious award ceremony in Korea. The annual event, first organised in 1986, acknowledges artists and their achievements.