A Gandhinagar court on Tuesday sentenced self-styled godman Asaram Bapu, whom it had convicted in a 2013 rape case, to life imprisonment.
The court has also ordered
Additional District Sessions Judge D.K. Son, after hearing prosecution and defence lawyers, announced the quantum of punishment, and also ordered Asaram to pay Rs 50,000 compensation to the victim.
During the hearing, Special Public Prosecutor R.C. Kodekar had submitted that Asaram Bapu was "habitual offender" and so he should be sent to jail for life, while the defence lawyer had sought minimum punishment.
Two sisters had filed a complaint in 2013 with Surat police against Asaram and his son Narayan Sai, alleging that between 1997 to 2006, that Asaram had raped the older sister between 1997 to 2006 in Ahmedabad, whereas the younger sister had alleged Asaram's son raped her in Surat ashram during same period.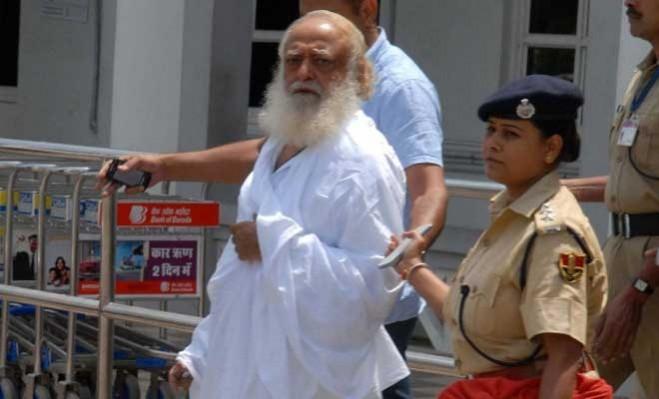 The elder sister's case was transferred to Ahmedabad police and trial conducted in the Gandhinagar court, which on Monday found Asaram guilty of the offence.
The trial against Asaram's son is underway in a Surat court.
(With inputs from IANS)