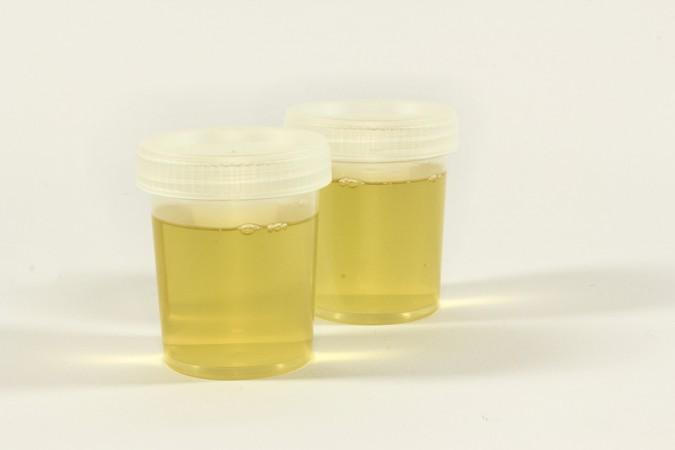 The desire to be completely fit and healthy is one thing, and resorting to gross fad is something else completely. Health-obsessed YouTubers are drinking their own urine and claiming that it has medicinal benefits.
An US-based YouTuber Rain Florence believes that urine therapy is an alternative treatment where you drink it or massage it on your the skin which according to her detoxes and cure illnesses.
The woman with more than 100,000 subscribers even shared a video of herself holding up a glass full of urine and said: "It's the best form of vitamins and nutrients that you can possibly take in and it's supposed to expel parasites." She wrote in the caption of the video: "There is practically nothing it won't cure."
The video which has had 68,000 views shows the online star using her own urine as a face cream and saying: "I'm getting a nice sting on my face from applying the urine to my skin."
She glugged her urine and is seen gagging. She goes on to say, it's "easier to drink" if you have a healthy diet or "drink a lot of orange juice".
She claims along with about 100 different diseases and disorders, it will also help in curing allergies to foot fungus.
Interestingly, she is not the only YouTuber to drink her own pee. Other online fans include Quartz Crystal, Ruby Stone and Katrine Rudolph who said in their video: "I actually like the taste of my urine, it tastes nice."
YouTuber Katrine explained in the caption of her video: "When we first hear about this we think it sounds disgusting. But actually, urine is the sterile liquid from our blood."
She added: "It is also the perfect medicine for us as it contains antibodies and healing agents against every imbalance in our bodies."
Even though people may think that urine therapy is good for you, urologist Zaki Almallah told Marie Claire that the reason you pee in the first place is so that your body gets rid of all the fluid and toxins it doesn't need.
He said, "The point of urination is to rid the body of excess. Why would you want to re-absorb that? The only time it's medically recommended to ingest urine is if you're stranded without food or water for many days."