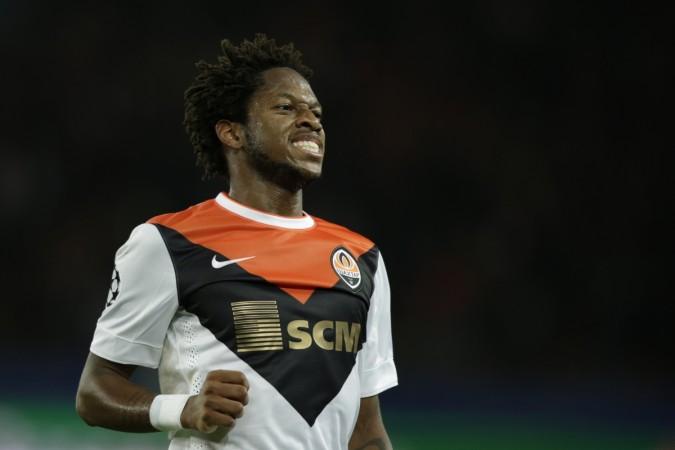 Frederico Rodrigues de Paula Santos, also known as Fred, left Shakhtar Donetsk and joined Manchester United. The midfielder completed a move to Old Trafford in the month of June.
Prior to his move to Manchester United, Fred was a wanted man for Manchester City coach Pep Guardiola in the January transfer window. However, Manchester City and Pep Guardiola decided not to sign Fred, either in January or in the summer transfer window.
On completing his move to Manchester United, the Red Devils manager Jose Mourinho said Fred will improve the English Premier Leaue club's midfield. Fred is managed by former Arsenal midfielder Gilberto Silva, who won the league title with Arsenal in the past.
Gilberto Silva now goes on to explain how exactly his client and compatriot will be able to help the likes of current midfielders at Manchester United like Paul Pogba, Nemanja Matic, Ander Herrera, Scott McTominay and Marouane Fellaini.
"He's a mixture of a no.6 and a no.8. He can play in both positions and he played in many different roles in his early days, including as a winger," the Manchester United's website quoted Gilberto Silva as saying.
"He's a real box-to-box midfielder and his final pass is really good. The combination with Fred can really help Pogba. With Fred, Pogba can be more free to go forward and help the guys up front, as he likes to do.
"I'm looking forward to see the combination with Fred, Pogba and Matic, and how Jose is going to use them."
"When Kleberson went to United, he was too shy and introverted to play for such a big club, and he struggled with injuries. And with Anderson, it was quite sad for me that he couldn't adapt at United and stay longer at the club.
"If you find it difficult to adapt, you have to work at it, because there are always challenges wherever you go. But with the experience that Fred already has of playing abroad, five years in Ukraine and playing in the Champions League, he has an advantage.
"When we went to Manchester to complete the move, he asked the club to have a teacher, not a translator. This is a good sign, not to have a translator on a daily basis, which is the easy option.
"He's eager to learn the language, the culture, the way the club is – everything. I don't see any problem with him adapting to playing in England and being a success at United."