Power couple Supermodel Gigi Hadid and singer Zayn Malik have revealed their little angel's name after four months of her arrival.
Gigi Hadid, Zayn Malik name their baby daughter 'Khai'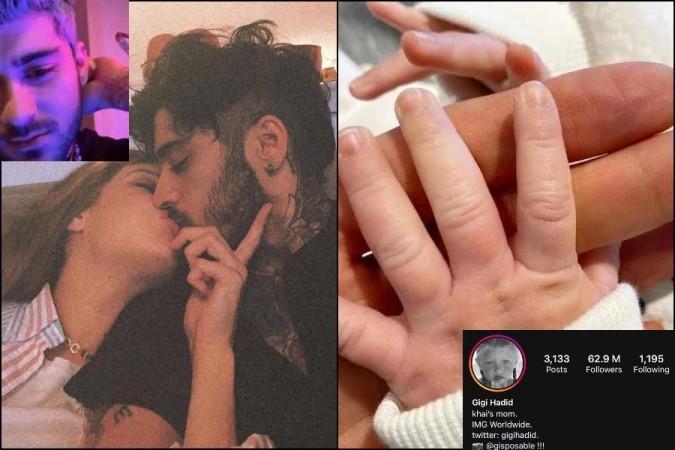 Victoria's Secret model, Gigi Hadid and former One Direction singer Zayn Malik, who welcomed their first child, a baby girl in September have christened her as Khai.
Gigi made the reveal most subtly by changing her Instagram bio to add 'Khai's mom'

What does Khai mean?
Khai – the spelling used by Gigi and Zayn – is also a popular Vietnamese boys' name meaning 'Warrior Strong''. According to several reports, the beautiful word 'Khai' in Arabic means 'the crowned one' or 'royalty'. Incidentally, the Arabic word 'Malik' means King, so together, there is no doubt that Khai Malik is indeed precious royalty. Interestingly, Hadid's father Mohamed is from Palestine while Malik is of British-Pakistani heritage. Additionally, according to a report in The National, Khai's name is also a tribute to Hadid's Palestinian grandmother, Khairiah, the real estate developer Mohamed Hadid.
Ever since the fans got to know ZiGi's princess's name, they can't stop gushing
Their fans have been celebrating the name reveal on social media. A few fans also spotted that Zayn had a tattoo of 'Khai' written on his wrist in Arabic. Their car number plate also bears their initials: GZK.
Sharing their thoughts on the name, one fan wrote, "Khai Malik Hadid, you're so lucky for the family you have, please take care of them, we love you we love you without meeting yetSparkling heart," wrote one. "Welcome to zquad, Khai! Here you will always have your source of infinite love," wrote another.

Little Khai has made rare appearances on Gigi and Zayn's social media. Her parents never show her face in pictures but are often seen showering her with kisses and cuddles.
Taking to Instagram on Thursday, Gigi shared a cute mother-daughter snap. In the cutesy snap, Gigi planted a kiss on Khai's cheeks, and alongside the sweet snap, Gigi penned: "My girl, 4 months & The best kid", before adding an angel emoji.
Gigi is teasing her fans with some mouth-watering delicacies
Today, Gigi took to her Instagram Stories and shared that the former One Direction member had turned chef for the night. The singer presented a plate of mouth-watering ribs, a picture of which Gigi shared, which was served with a plate of cheesy potato stacks.
Check out the photos below: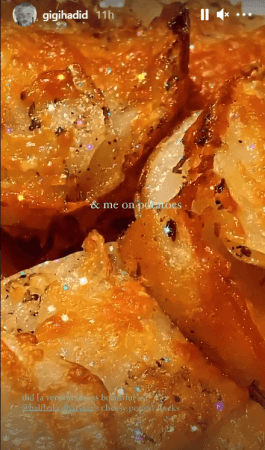 Gigi revealed how she first discovered that she was pregnant
Hadid had recently revealed she first discovered she was pregnant during the New York Fashion Week, sharing with a follower on Twitter she figured she was expecting "the day before the Tom Ford show" — which was on February 6, 2020 — and the only way she felt less nauseous was when she "continuously ate".
Proud parents Gigi and Zayn announced the happy news of their new addition for the first time in September.
"Our baby girl is here, healthy and beautiful. To try put into words how I am feeling right now would be an impossible task. The love I feel for this tiny human is beyond my understanding. Grateful to know her, proud to call her mine, and thankful for the life we will have together x," he wrote. Gigi later shared the news on Instagram. She wrote: "Our girl joined us earth-side this weekend and she's already changed our world. So in love."
On the work front:
On January 8, 2021, Zayn Malik dropped his new single 'Vibez, which was followed by an announcement that the 28-year-old singer will drop his newest album.
Offering his fans a rare glimpse into his personal life and inner thoughts, British singer-songwriter Zayn released his introspective album "Nobody Is Listening" Jan. 15.
All his tracks are currently topping the music charts.