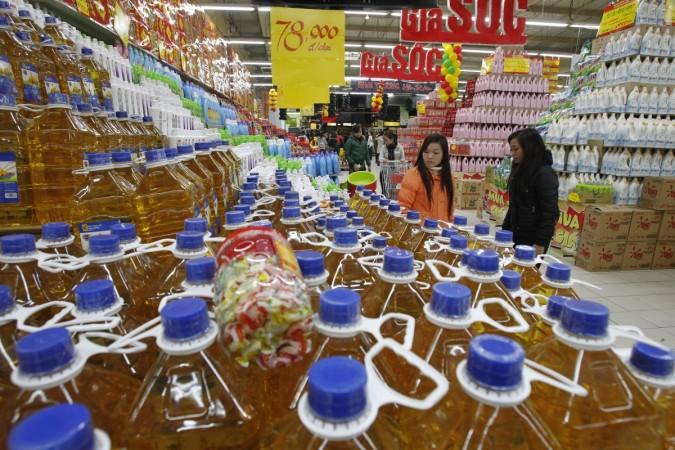 Indian traditional style cooking, which requires mustard oil, ghee and coconut oil, may actually be better for your health than refined oil, a new study published in the Indian Heart Journal has revealed.
According to the study, the refined oils put humans at the risk of coronary heart disease (CHD), which is one of the leading causes of death worldwide and in India in particular.
The risk associated with CHD and the use of coconut oil is, however, less, the study said, according to Indian medical times.
The study also busts some claims made by the manufacturers of refined oils that their products are good for health.
Since Indians are accustomed to deep frying style of cooking, the study suggested that the refined edible oils may not be best suited for the purpose.
On the other hand, oils such as mustard (Kachi Ghani oil) and coconut oil, when subjected to deep frying, doesn't lose essential nutrients and may be better for health.
The study further said that exposure to high temperatures can also destroy several anti-oxidants such as vitamin E and beta carotene and also produces toxic compounds.
"It is advisable to avoid refined oils since during the refining process oils are heated to high temperatures resulting in their degradation and generation of toxic substances. Refined oils, particularly high in PUFAs (polyunsaturated fatty acids), degrade easily and therefore should be avoided for frying. On the contrary, oils high in saturated fats — like ghee, coconut oil — can be used for Indian cooking, as they are comparatively stable during frying," Santosh Jain Passi, study co-author and public health nutrition consultant and former director of Institute of Home Economics, University of Delhi, wrote in the study.
He added that earlier, oils with high SFA (saturated fatty acid) content were considered harmful since they increase LDL-C (low-density lipoprotein cholesterol). However, new findings have shown that oils high in short/medium-chain SFA (like coconut oil) do not have adverse health effects.
"Right selection of edible oil is extremely important, especially in the Indian context, where cooking methods are different than in the West. Numerous clinical trials and observational/metabolic studies among diverse populations indicate a consistent association between quality/quantity of fat intake and the CHD risk. The effect of dietary fats on plasma lipids constitutes a key link in the causal pathway that connects diet to CVD (cardiovascular disease)," SC Manchanda, the lead author of the study and senior consultant cardiologist at Sir Ganga Ram Hospital, said.
He added that mustard and rapeseed oils, due to their favourable (LA/ALA (linoleic acid/alpha-linolenic acid) ratio, low SFA and high mono-unsaturated fatty acids content along with their relative stability during cooking – can be a preferred choice, particularly mustard oil in its non-refined (cold-pressed) form, popularly known as "Kachhi Ghani Ka Sarson Ka Tel."
He added that use of unrefined mustard can even reduce the risk of CHD.