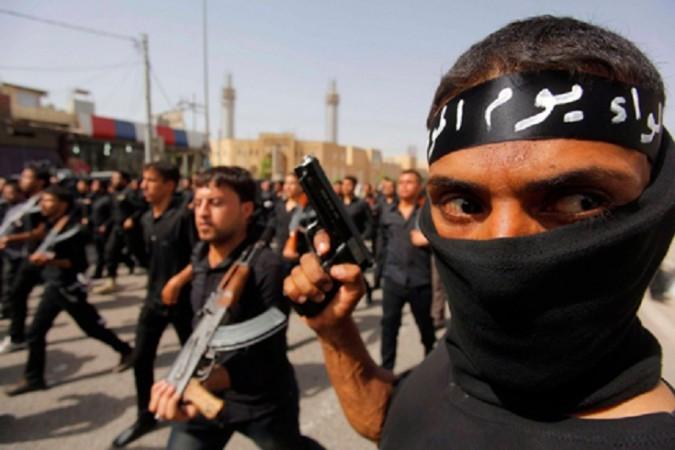 The Islamic State of Iraq and Syria (ISIS) has asked the Palestinians to be patient and stressed that the group will come to fight the "barbaric Jews".
In a statement released on Twitter, through an account affiliated to the ISIS, it stated that it was aware of the "massacre" of Muslims in Gaza.
"As for the massacres taking place in Gaza against the Muslim men, women and children, then the Islamic State will do everything within its means to continue striking down every apostate who stands as an obstacle on its paths towards Palestine," the group said.
The statement from ISIS seems to be a response to critics who have questioned why the group and its leader Abu Bakr al-Baghdadi aren't coming in support of the Palestinians.
Replying to that, the statement said: "It is not the manner of the Islamic State to throw empty, dry and hypocritical words of condemnation and condolences like the Arab tawaghit do in the UN and Arab League." The ISIS militants instead promised that actions speak louder than words.
The Gaza conflict till now have claimed over 1,242 lives and at least 7,000 have been wounded since the fight between Israel and Hamas began, according to Palestinian Ministry of Health, reported CNN.
Despite increasing international condemnation over the conflict neither Israel nor Hamas are ready to relent.
Since the recent escalation of conflict in Gaza, Islamic State has been criticized as it was thought that it would come to assist fellow Muslims in the Hamas-controlled territory.
The group, however, seems to be working as per a well laid-out plan.
"It is only matter of time and patience before it (Islamic State) reaches Palestine to fight the barbaric Jews and kill those of them hiding behind the gharqad trees - the trees of the Jews," the statement concluded.
Earlier this month, the ISIS spokesperson had stated that while Palestine was an important agenda, but before taking on Israel it wants to consolidate its position in north.
According to Israel National news, ISIS spokesperson Nidal Nuseiri reaffirmed that group's priority was conquering "Bayt el-Maqdis" [Jerusalem] and destroying the State of Israel. He noted that it was the central agenda of their "jihad".
The group, however, before taking on Israel wants to weaken United State's hold on Arabic countries; and take over Iraq, Syria, Lebanon, Jordan and possibly Gaza, he said.
#IS #ISIS The Islamic State's comment on Gaza in Dabiq Issue #2: pic.twitter.com/cDGt6o3D2Q

— أبو مصطفى الأنباري (@amustafaanbari1) July 29, 2014
While ISIS has claimed that it has no plans as of now for Israel, a recent video released on YouTube claimed an Islamic State fighter group has been formed in Palestine.
In the video, the supposed-to-be Islamic State fighters can be seen firing rockets towards Israel, before they are spotted by an Israeli fighter jet, which then starts a counter attack.