The flawless Gauri Khan suffered an oops moment this morning. The star wife and entrepreneur was walking out of a famous fashion designer duo's store when the incident happened. The Khan wife's jacket got entangled in a pole as she moved forward. The diva then had to go back, untangle it and walk back towards her car.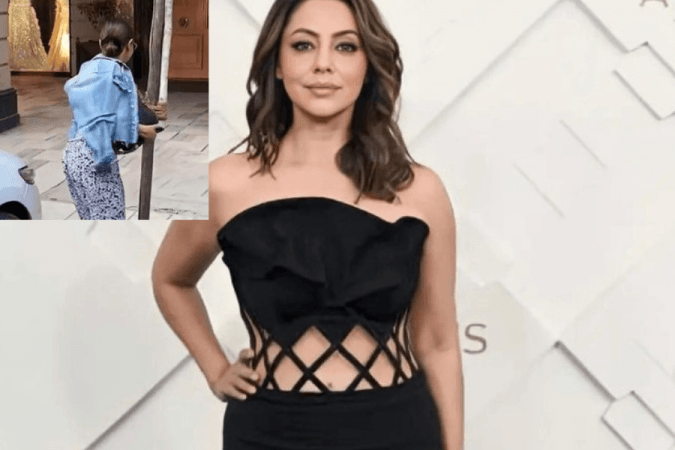 Social media reacts
The incident was shared by a paparazzo and netizens have mixed reactions to it. "So what, happens with middle class people everyday at home too," wrote one user. "Why are her friends laughing instead of helping her?" another user asked. "What's the big deal?" asked another user. "Rachel Green fashion trend has finally landed in India," another social media user commented.
Gauri on SRK's sabbatical
On personal front, Gauri Khan is riding high on the success of Shah Rukh Khan's Pathaan. Even before the film had released, Gauri kept sharing the teaser and songs of the film as the perfect cheerleader. Prior to Pathaan, SRK had taken a long sabbatical. Reacting to it, Gauri had once said that he needed this break to reassess and bounce back stronger. Which he finally did!
"I think it was required more than anything else. It was high time he took this break. I am happy that I can travel while he is at home. He takes good care of AbRam. I am super excited. If I am not there for the little one, he is there. Suits me, I think it's a great, great idea," Gauri had once said in an interview about SRK's sabbatical.