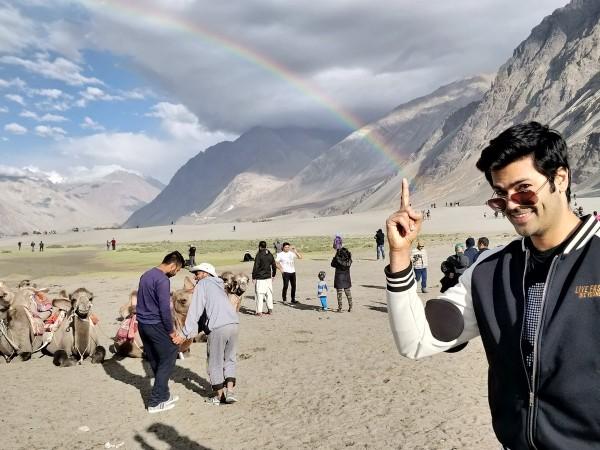 Ganesh Venkatraman, who was one of the finalists in the first season of Bigg Boss Tamil, has slammed the reality show saying that it is setting a wrong example to the society. He has stated views over Vijay TV's show creating controversies for TRPs.
During an interaction with his followers, a fan wrote, "The only good thing that ever happened in #BigBossTamil is @talk2ganesh ! Ganesh won the viewers hearts. Wish the walking encyclopaedia and talking dictionary @ikamalhaasan watches all the #BiggBossTamil2 tapes , if not just reads all the tweets of #BigBoss2Tamil. [sic]"
Reacting to the comment, Ganesh Venkatraman responded, "Thank u so much for ur love sir , I personally feel disappointed to see #BB2 losing its credibility among people. Hope they take note of people's sentiments & make the necessary changes !! [sic]"
Another fan said, "Bb @vijaytelevision strategy is to keep people who adds masala and drama... I wonder how they kept you till finals...[sic]" for which he responded, "I have always wondered about that buddy ...I am sure it was because of people's genuine love and votes ❤️❤️. [sic]"
"Hi Ganesh bro.yestday while watching BB2 which is curently filed with so much of back biting & disrespectful http://talks.My mom mentioned ' how decent was Ganesh venkatram.he respected woman so much,didn't utter anythin negative til last day '.seriously miss ppl like u [sic]" another fan complained.
Ganesh Venkatraman responded to the tweet by saying that a show like Bigg Boss has the power to bring good changes in the society, but it is not happening. "Thanks dear, luv to mom as well. I strongly feel that wit d increasing crime against women in society, a show like #BB hs d power to hv a positive impact by setting d right example, but it's just the contrary !!...I am appalled that it's just abt creating controversy & trps [sic]," he posted.
The comments made by the actor, who has never courted controversies, has come as a shock to his fans and followers on Twitter.