Congress President Mallikarjun Kharge and MP Rahul Gandhi on Monday paid tributes to Mahatma Gandhi on his birth anniversary.
In the morning, Kharge paid floral tributes to the Father of the Nation at Rajghat.
"You can shackle me, torture me, you can even destroy this body, but you cannot imprison my thoughts," Kharge posted on X in Hindi citing a quote by Mahatma Gandhi.
"The thoughts and ideals of the father of the nation, Mahatma Gandhi, who inspired the entire world to follow the path of truth, non-violence and peace, and the founder of the Indian freedom struggle, are relevant for us even today.
"His ideas like truth, non-violence, peace and equality are being challenged today, but we are fighting it by following the values ​​taught by Bapu," he added.
In another post on X, the Congress President said that Mahatma Gandhi"is not just an individual, he is an idea, an ideology and the moral compass of our great nation".
"His ideals of truth, non-violence, freedom, equality and coexistence have eternal value. We bow in reverence to Bapu's ideals on his Jayanti."

Also taking to the micro-blogging site, Rahul Gandhi said: "The path of truth, non-violence and harmony, the path to unite India, was shown by Mahatma Gandhi. Tributes to Bapu on his birth anniversary."
He attached a short video from his Bharat Jodo Yatra and from the lives of Bapu to pay tribute to Mahatma Gandhi while recalling his contribution to the country.
In the video, the Congress MP says: "The idea behind Bharat Jodo Yatra was that of Mahatma Gandhi. Mahatma Gandhi ji had given this path to India. He had worked to unite India. On one side, a brave man, a simple man, a humble, but a man who believed in future, who believed in India."
He further said that Mahatma Gandhi propagated non violence and searched for the truth.
"Gandhiji was forward looking, modern open minded. Gandhiji faced the biggest force on the planet - a superpower, more powerful than the US is today. And he faced it because he followed truth and he was humble."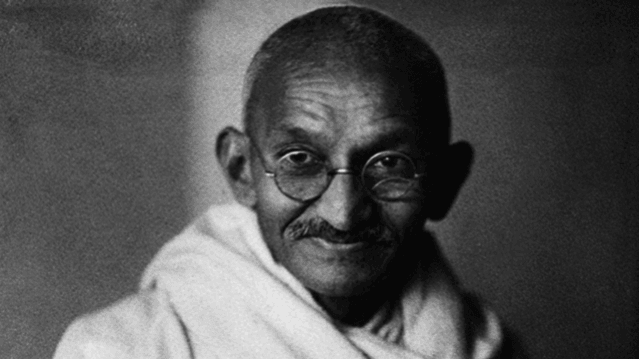 Mohandas Karamchand Gandhi was born on October 2, 1869, in Porbandar, Gujarat.
Mahatma Gandhi, who is also known as Bapu, dedicated his life to the struggle for freedom.
His non-violent approach and ability to win over people with love and tolerance profoundly impacted the Indian civil rights movement.
He was assassinated by Nathuram Godse on January 30, 1948.
(With inputs from IANS)