Cersei Lannister (Lena Headey ) of Game of Thrones has always been jealous of Daenerys Targaryen. But is it the same off-screen as well? Just kidding!
On October 4, the 44-year-old actress took to Instagram to share a funny behind-the-scenes picture from the set of HBO fantasy drama. The photo shows that the actress wearing a Khaleesi-style blonde wig alongside two of the GoT hairstylists.
Also read: Game of Thrones Season 8 finale set to be directed by THESE directors
She captioned the snap: "Season 8... hair and teeth.. HAIR AND TEETH!!!" Check the photo below.
According to Game of Thrones fan site 'Winter is Coming', the photo hinted that Lena has already joined the cast and directors of the eighth season in Belfast where the filming for the final season is going on.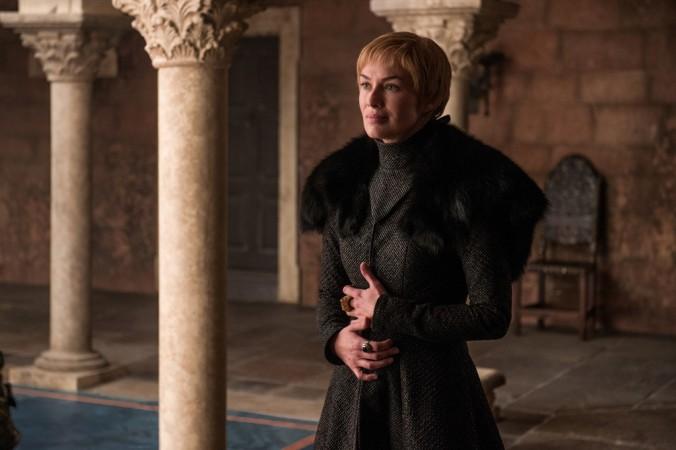 Another GoT star Nikolaj Coster-Waldau (Jaime Lannister) recently confirmed that he would join the set this month. He told Collider, "We go back in October, so maybe in the next few weeks, we'll get the scripts and I'll find out. I'm very curious."
This comes after Emilia Clarke's Instagram post in which she is seen dyed her blonde tresses ahead of the final season.
She captioned the picture: "I done did it. Mother of dragons meet Emilia. Emilia meet mother of dragons. If you squint just so you might never know. All hail to the magnificence of @kevalexanderhair and @candicebanks74 the genius creators of 'KHALEESI WIG' (and not forgetting all the hair on game of thrones for 8 glorious years) for at long last making this magical moment a reality."
Game of Thrones eighth and final season is expected to return to HBO at the end of 2018 or beginning of 2019.