Game of Thrones is all set to return to television this Sunday, and the promo for the upcoming season has been promising intense drama as several major characters are set to finally meet.
When we last left off, Daenerys had sailed for Westeros, Jon Snow was crowned the King in the North, and Cersei Lannister had claimed the Iron Throne.
A war is imminent, but it is still not certain who will form an alliance with whom.
Also read: EXO's Chenyeol opens up about their upcoming album
Ahead of the premiere, HBO has released pictures from the season premiere and it shows Brianne and Pod sparring in Winterfell courtyard, Cersei in the map room, Daenerys reaching Dragonstone, and Lyanna Mormont in Winterfell's Great Hall. There is also a picture of Meera Reed.
Kit Harington, the actor who plays Jon Snow in the fantasy drama, recently made an appearance on Jimmy Kimmel Live, and he revealed that they filmed a lot of fake scenes to throw off people looking for spoilers.
"What I can say about this season is we had a lot of paparazzi following us around, especially when we were in Spain, but we did fake some scenes," Harington explained. "We put together people in situations where we knew the paparazzi were around so they'd take photos and they'd get on the internet so people would think they knew what we were doing."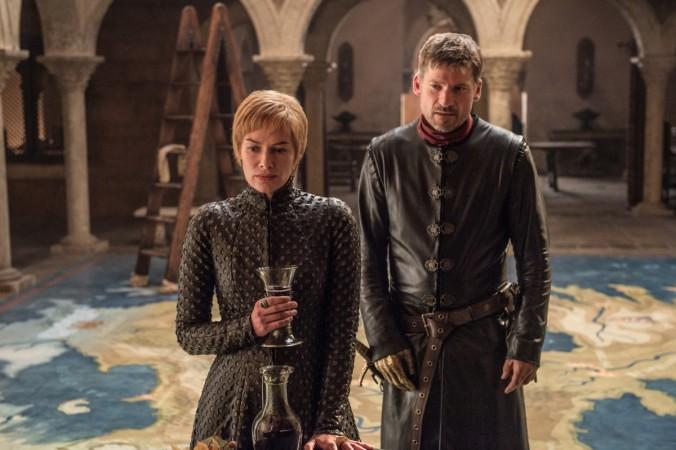 This means, the highly anticipated meeting between Jon Snow and Daenerys may not happen.
The official synopsis for Game of Thrones Season 7 episode 1, Dragonston, reads: "Jon organizes the defense of the North. Cersei tries to even the odds. Daenerys comes home."
Game of Thrones will return to HBO on July 16. In India new episodes will be aired on Star World, Star World HD and Hotstar.